By Bill Roumeliotis
The 2020 Ouzo Festival, an annual gathering celebrating the culture and secrets of one of the signature products of Lesvos, was held last Sunday for the 30th consecutive year in Bayswater, Melbourne.
The festival brought in over 3000 visitors from across Victoria and across Australia. Greek singers George Malliaros and Doukissa performed for crowds drinking Plomari Ouzo and eating Mytilenean seafood mezedes.
Organised by the Palesviaki Enosis of Melbourne and Victoria, the festival was held on Sunday 16th of February at Palesviaki Enosi Farm, Bayswater. 
Ouzo is without question the most traditional and most popular alcoholic drink on the Greek island of Lesvos. Yet surprisingly, the history of the iconic liquor only began in the mid-nineteenth century in Mytilene.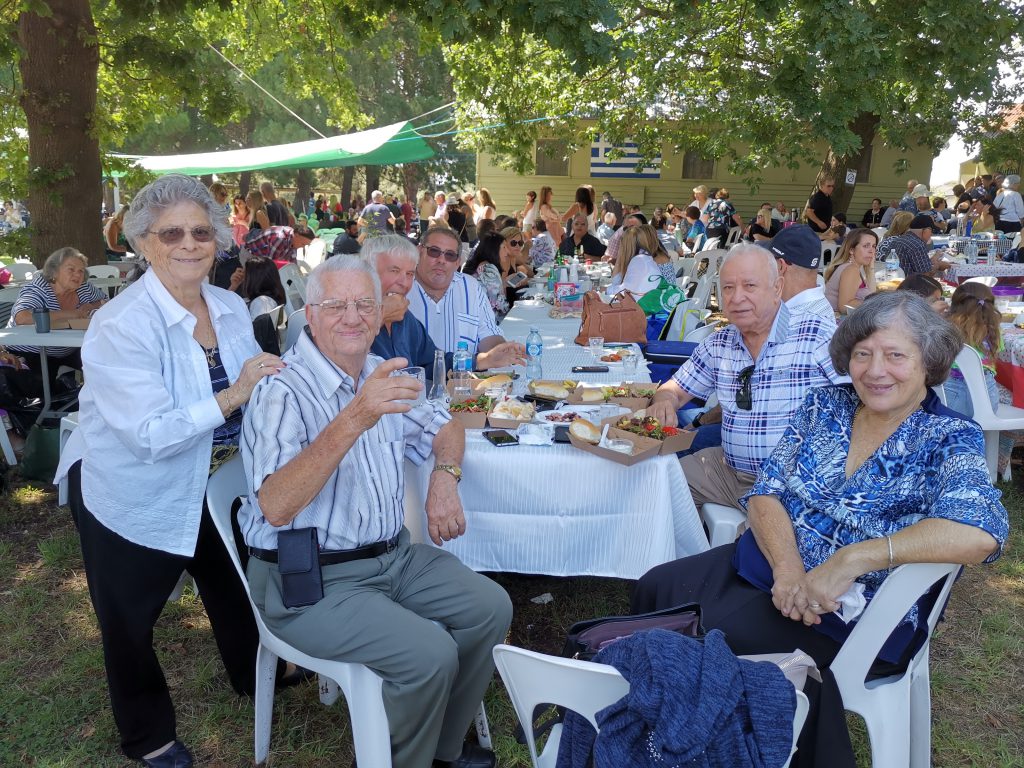 Lesvos, where the Greek beverage industry was born, is in the middle of a triangle comprising the cities of Constantinople, Smyrna and Alexandria. Greeks from Constantinople and Odessos brought the very first ouzo recipes to the island over a hundred years ago, popularising it with all the Greek islands.
Ouzo was officially labelled as an exclusive Greek product as early as 2006, with the Lesvos towns of Mytilene and Plomari obtaining the coveted PGI (Protected Geographical Indication) designation. At the same time, the EU established it as a PDO (Protected Designation of Origin) product.