The Lonsdale Street Greek Music festival, which is organised by the Greek Community of Melbourne, welcomed 1,294 people through the doors of Lonsdale Street's Golden Square Car Park to watch nine of Melbourne's best Greek bands.
A sunny Saturday saw 838 people watch the bands live, with city-goers being enticed by the rousing
sounds of our musicians and the smell of Greek food to stop by as they walked through Lonsdale
Street.
READ MORE: Greek Community of Melbourne to hold Lonsdale Street Greek Music Festival this weekend.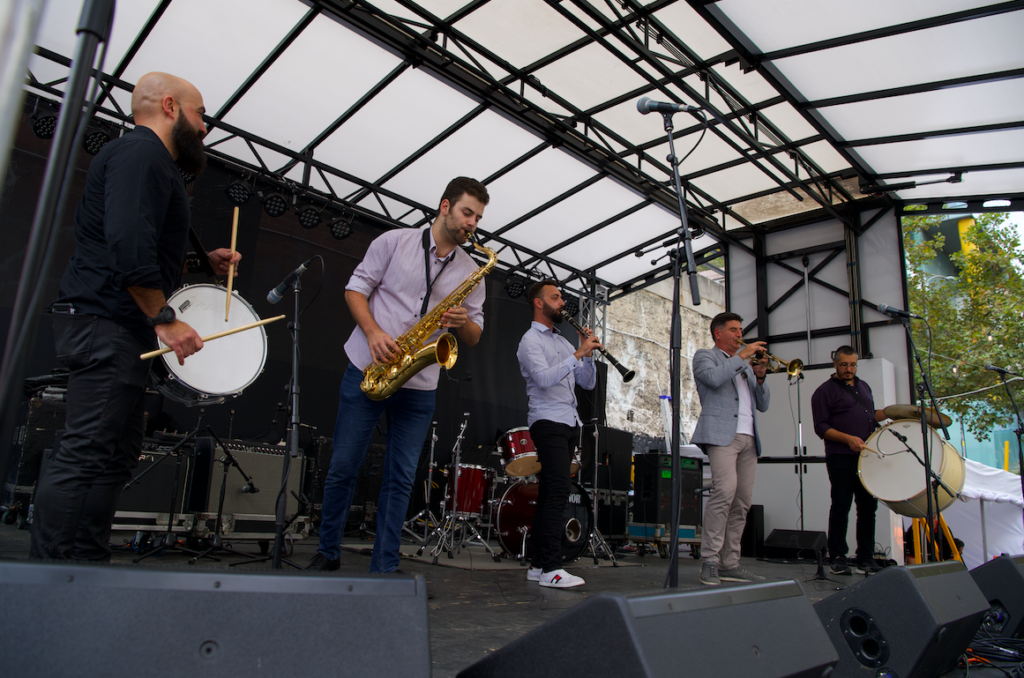 Another 1,100 people from all over the world watched the festival via a live stream set up by
the Greek Community of Melbourne for all those who were unable to attend.
The festival opened with Totally Kicking Brass who played music from the north of Greece and had
patrons singing and dancing.
The closing act of the evening, Cats and the Canary, were met with calls for an encore by the enthusiastic crowd.
Audience members were kept well fed with souvlakia from Greek Street Food and loukoumades from St Gerrys.
The rainy weather on Sunday didn't stop the festival from going ahead, with the Paskalia ensemble opening the second day of festivities.
459 people attended the final day of the festival and enjoyed the music of the Epirotiko Ensemble, Agapi and Friends, Sifis Tsourdalakis, and Anagennisi.