Following recent announcements by the Australian Government and the impact COVID-19 is having on those aged 70 plus, The Greek Herald is moving to a month to month distribution system to deliver newspapers straight to the homes of our readers.
The Greek Herald has been in our loved ones home for years and it is essential, now more than ever, for our readers to stay informed and be kept updated about current events.
We offer 2 options, home delivery and subscription via Australian post.
Option 1: Door to Door
Door to door delivery will be available in selected areas (please see attached link).
The newspaper will be delivered using same day delivery. Given the current climate, we are offering door to door on a month to month basis (Subscription prepaid every 4 weeks).
To view available suburbs for door to door delivery: CLICK HERE
Option 2: Subscriptions by Post – Australia Wide
If your desired suburb is not on the list attached, we can post The Greek Herald or Ellinis direct through Australian Post.
Day of publication is your choice.
There is a 1 day delay for delivery.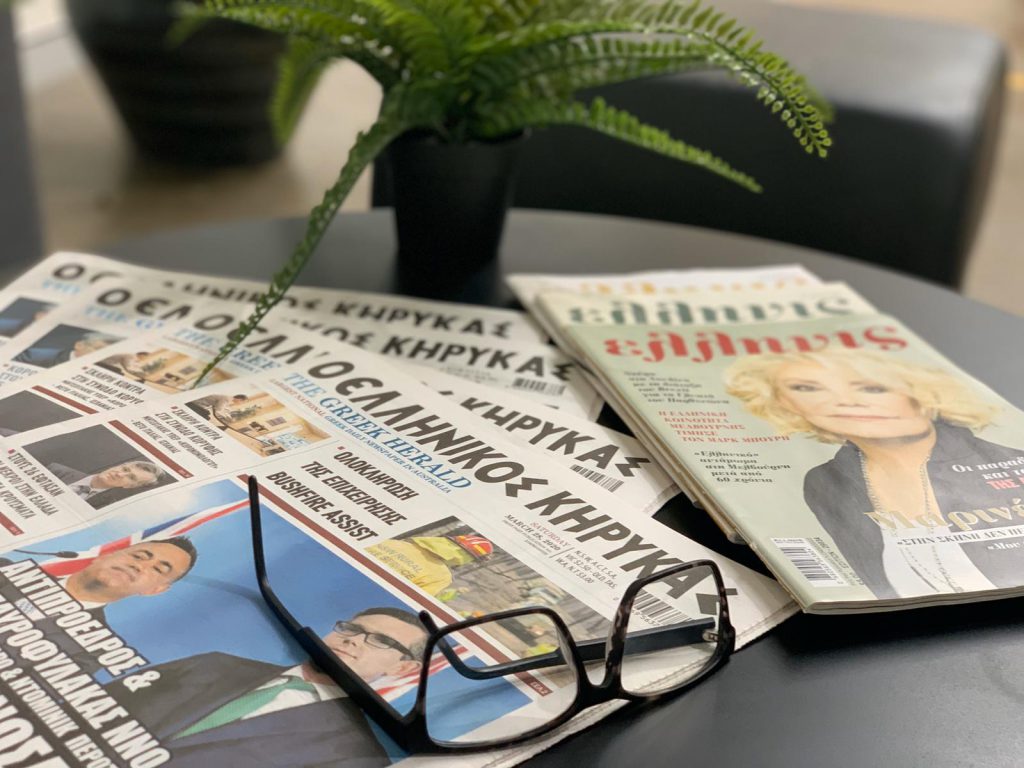 Please email us if you would like to proceed and we will send you our subscription form to complete.
The first home delivery commences W/C Monday 6 April.
If you wish to subscribe or have any further questions, please email info@foreignlanguage.com.au