By Vasilis Vasilas
With the business and workforce landscape dramatically changes on a weekly basis, with the Federal and State Governments introducing further restrictions and measures to curb the spread of the Coronavirus 19, we go into the community and examine the enormous impact it is having small business.
The Vyzakos family's Mick's Meats, in Padstow, was a a bustling second generation business, supplying meat across Sydney's restaurants, cafes and clubs. In get an idea of the large network of customers, they supplied meat to many of Sydney's favourite Greek restaurants/cafes such as Yia Mas, Barzaari, Kouzina Greco, Plateia, Santorini on Oxford and Pelopidas Catering.
In the 1980s, brothers, Michalis and Spyros, started their butchery, M and A Quality Meats, in Chippendale; after a brief sojourn in Cyprus, Michalis and Spyro and their families returned to Australia and opened the retail butchery, Mick's Meats, in Dulwich Hill. Michael's sons, Nikos and Panagiotis, also joined the family business. As the wholesale side of their business boomed, they outgrew the Dulwich Hill premises and subsequently split the business, setting up a factory in Padstow, for their wholesale business (2013), while maintaining their retail butchery in Dulwich Hill (until 2016).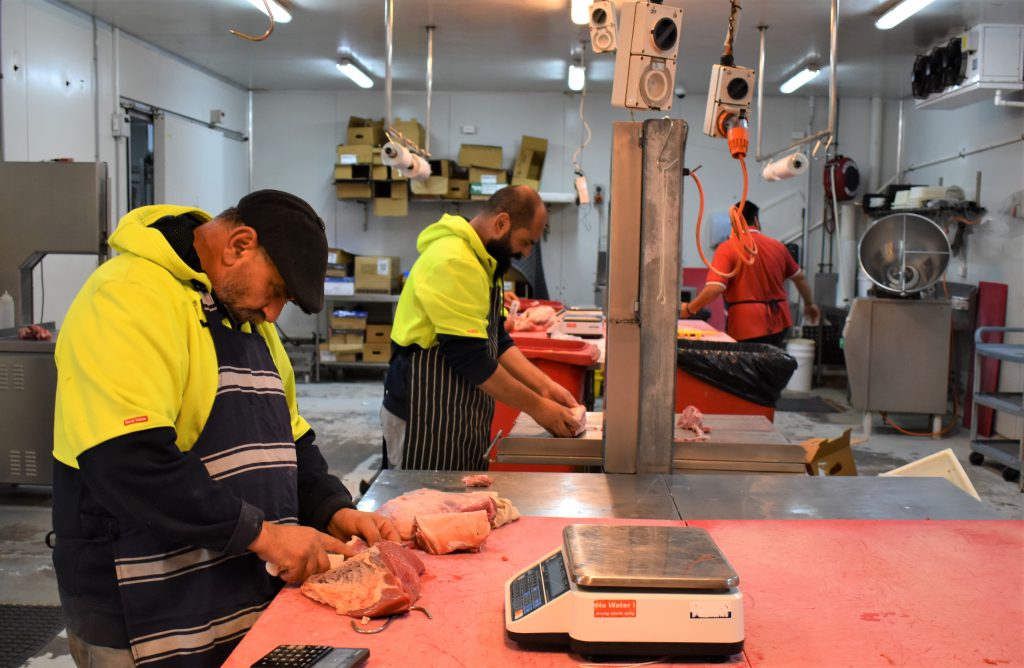 Asked about Mick's Meats' success, all four partners- Michali, Spyro, Nikos and Panagioti- agree they really look after their customers with, 'high quality meat, great service and reasonable prices'.
With the outbreak of the Coronavirus 19 and subsequent lock down in China and across Europe, the Australian Federal Governments' Stage Two measures- with the banning of gatherings in restaurants, cafes, pubs and clubs- was a severe blow to the hospitality sector, and so many of its businesses.
As Niko explains, 'We accept the Government's decision(s) but we suddenly found ourselves in a dire situation as a result of these decisions and measures. Overnight, we lost 80% of our business and so many likeminded businesses collapsed. With no business, we found ourselves thinking about whether we could pay the rent or pay our employees.'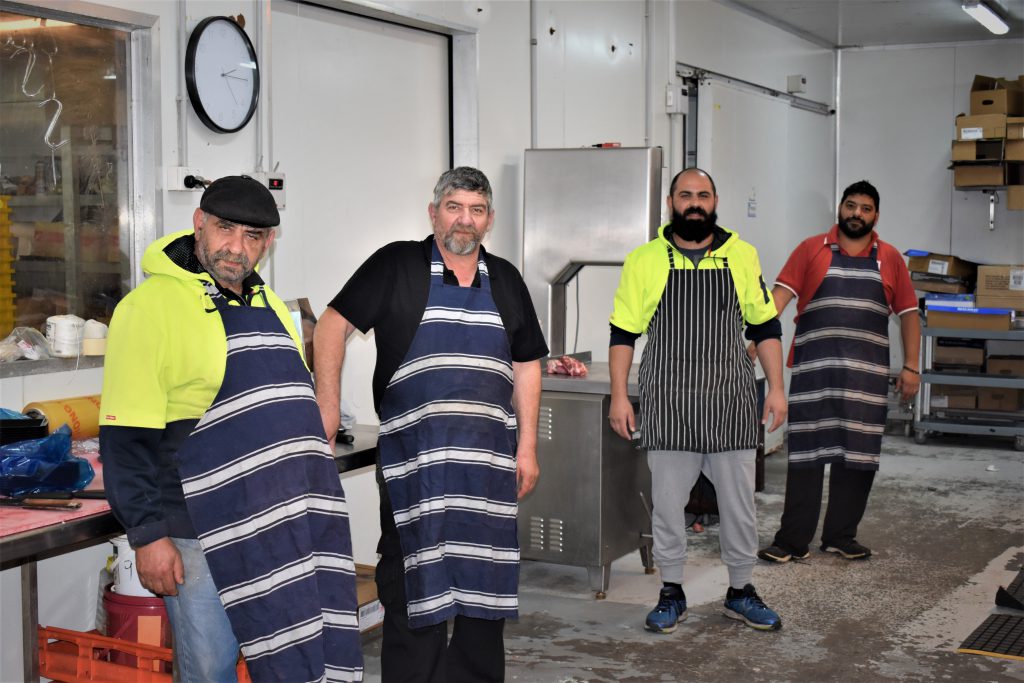 'And the Government's Stage Two measures had a domino effect on the whole hospitality industry, as so many restaurants and cafes could no longer pay us and we are struggling to pay our suppliers- and all our bills and other expenses.'
The hospitality industry has quickly shifted its focus and so many businesses have had to make adjustments to their business plan to stay open. Many restaurants and cafes may have closed their dining but now operate as takeaway businesses. In this process, their business has subsequently shrunk and where businesses such Mick's Meats used to get orders on a daily basis from large restaurants/cafes, they now get an order once a week.
To understands the abrupt halt to Mick's Meats' business, they used to make 2,500 meat trays per week for the Club raffles; with the closure of Clubs, it came to naught.  
Everyone at Mick's Meats have made sacrifices to keep the business running; while the drivers have taken a pay cut, Michali, Spyro, Niko and Panagioti will not get paid for the next month.
In desperate times, there is also innovation and Niko points out a major shift in the Mick's Meat's business model, 'Panagioti and I came up with the idea of home delivery. People were going to supermarkets and finding empty shelves, so we could delivery meat to families directly.
'So we came up with the "Lock-Down Box" which is a fridge-filler- of mince meat and other meats- for families which could last two weeks. To our surprise, our orders for home deliveries are now growing. We now receive orders from families from SMS and Facebook Messenger.'
To promote the "Lock-Down Box", Mick's Meat's has moved into the digital age by tapping into internet and social media communication- with the establishment of a website, Facebook page and an Instagram page is coming.
As Niko concludes, 'We never needed internet and social media because we were always busy and never needed it. I was always sceptical of the internet but when I saw our first orders coming through (for home deliveries), I realised its power of communication. Times have changed now and we have to adjust; we are going to persevere with this and overcome these challenges… that is what we have to do to make it to the other side of this crisis.'