By Takis Triadafillou
Sydney's Olympic FC stars Jason Madonis and Will Angel were born and bred at the club.
They are the 'pillars' in the victories and the reform of the team. Players that every coach want to have in their team, full of passion and strength to win, support other players and are a great duo that covers both defence and attack.
Both are the backbone of the Sydney Olympic, an offensive and defensive force that gives confidence to the rest of the team. One leads the other and together the team reaches victory.
TGH: Jason, how did you get started?
Jason Madonis: At the age of 4 I enrolled with Lilly Pilly Berries. Later I played in the Sutherland and Marconi academies, at the ages of 11 and 13, and by 14 I went to Sydney Olympic and started learning the tricks and secrets of the ball. It's been almost 13 years of being in Sydney Olympic colours and I keep that love both for the team and for our fans.
TGH: Will, how did you get started?
Will Angel: At the age of 5 I started in the Kingsgrove All Stars. Prior to Olympic I joined Bankstown City Lions FC and Newcastle Jets Youth team in 2009-2010. I returned to Bankstown Lions for a year with coach Peter Tsekenis, until eventually settling at Sydney Olympic from U11-18's.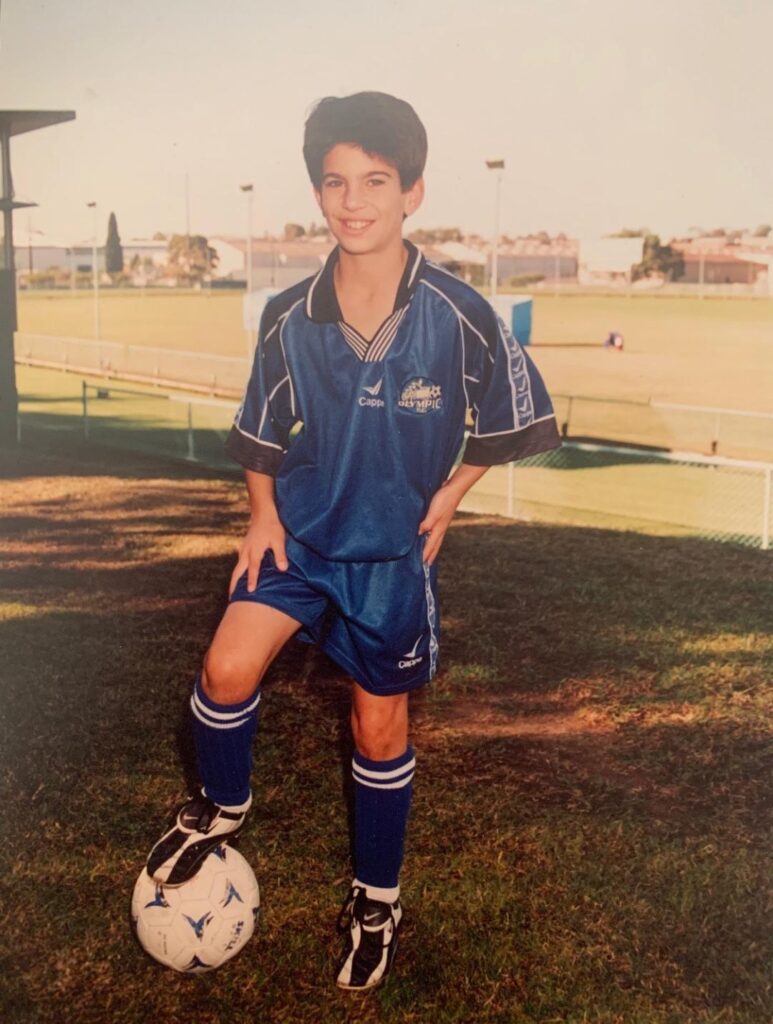 Coaches such as Peter Katholos, Tsekenis, Abbas Saad, Chris Kalantzis and Grant Lee were a great help in training and technically improved the team.
TGH: To add that you were a Ball Boy when you were Little?
Will Angel: Yes, indeed when I was little I was always looking for the ball, the field was your life.
TGH: How do you feel after so many years in the same room?
Jason Madonis: Almost all of our lives, we've played for Sydney Olympic. Many emotions fill you when you are on the podium, but when you play for this group that represents generations of Greek immigrants. "Come on Olympic" gives you strength and confidence on the pitch.
I believe in our team and we will fight.
Will Angel: From Ball Boy to being here for several years to wear the "Blue and White" shirt says a lot. The miles I have done are as innumerable as my love for this team that I grew up with. I agree with Jason about the losses, but the players who have come have tied the team a lot. We are also accompanied by misfortune sometimes, but it's part of the program in football. I believe that we will succeed.
We both believe that he have the desire and the goals to bring success and to make all his Greek fans proud.