Over 8,600 needle sticks, 700 blood transfusions, and 2,200 blood packs later and Arthur Bozikas OAM is defying the odds of the life sentence he was handed at birth.
Bozikas' tale of "hope, survival, and prospering against the odds" is charted in his new autobiography Iron Boy: Surviving Beta Thalassaemia Major.
"I was born with [beta thalassemia major]. They didn't pick it up until six, nine months later but I started giving blood transfusions in my first year. By the age of four years old, I had my spleen taken out," Bozikas tells the Greek Herald.
Beta thalassaemia major is a genetically-inherited blood disorder caused by damaged or missing genes. It is the most severe form of thalassaemia and without treatment, the spleen, liver, and heart become enlarged. People living with the condition require frequent blood transfusions.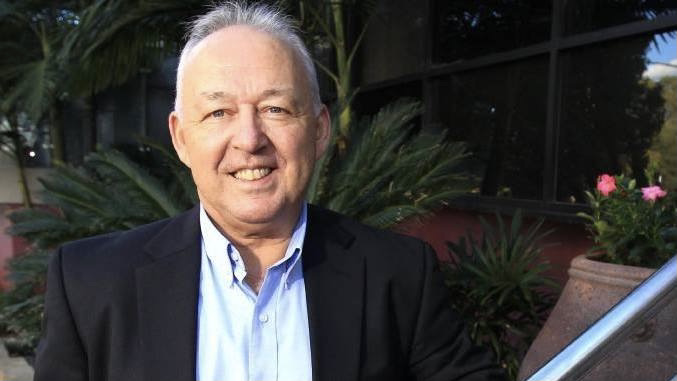 The condition disproportionately affects people of Greek and Italian descent.
Bozikas is second-generation Greek Australian. His Akrata-born mother and Patra-born father emigrated in 1957 and 1956, respectively, and married around a year into living in Sydney.
Bozikas' older brother was born in 1959 and Arthur in 1961.
Bozikas says he was "getting ready for his life to be over" by the time he reached 20 years old. That is until a new life-saving drug entered the market.
"I didn't get [Desferrioxamine] until I was 21 years old, which was in 1981, 1982," Bozikas says.
By this time, Bozikas had outgrown the haematology department he frequented at the Children's Hospital by outliving his life sentence.
"I was going to the children's hospital because [me and my friends Peter and George] were the first in our generation to live at that particular age and to really have normal lives because we were using Desferrioxamine," he says.
He was married with two kids by the time he was transferred from the Children's Hospital to Royal Prince Alfred Hospital in Randwick.
He says while Desferrioxamine led him to a healthier life, it was that visit to the hospital about forty years ago which rerouted his course in life.
"[I] was horrified because they said to [me], 'Look, the damage is done… We're going to put you on this drug anyway'," he says.
"I keep on recalling the fact that they said that 'the damage is done'."
"Why should I bother putting myself in any more pain and discomfort when I'm going to pass away anyway?"
"Why continue?"
The visit would leave a lasting impact on him until his wife – the "light in his darkness" – would put his life into perspective and inspire him to enroll at Western Sydney University (UWS) 20 years later.
"It wasn't until that day I went to uni that I put those heavy bags that I carried all my life … and just put all that behind me," he says.
Bozikas went from UWS alumni to tutor and spent seven years teaching there and eight years teaching at TAFE.
Bozikas was awarded an Order of Australia in 2016 for his lengthy tenure as CEO of disability service organisation Self Advocacy Sydney.
He says his interest in writing Iron Boy stretches back to 20 years.
"When I was at uni, I did some creative writing courses so I could write my autobiography back then."
He published two other works of fiction, The Book Glasses and Black Ops: Zulu (Tom Stiles Thrillers Book 1), in February and says 'Iron Boy' will be available "very, very soon".