Traditional Greek costumes from regions as widespread as Crete, Macedonia, Epirus and Kastellorizo were visible as far as the eye could see at the preview of the Hellenic Lyceum of Sydney's costume exhibition, which commemorates the 200th anniversary of the Greek Revolution.
Held at the Hermes Lounge in Kogarah on Sunday, March 14, attendees could be heard exclaiming in amazement as they took in the Greek garments around them, many of which had been donated by the local Greek community and were in perfect embellished condition.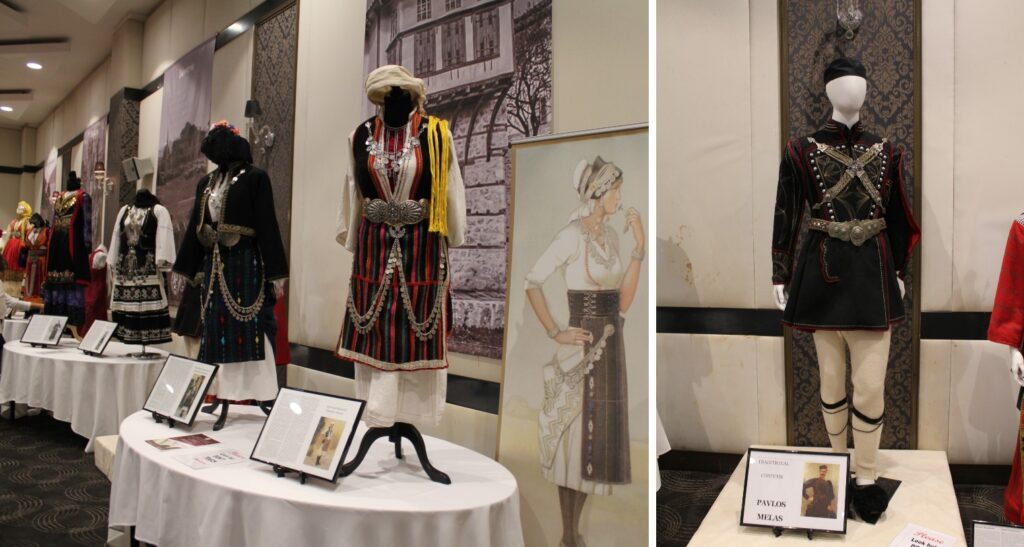 "It's amazing! A lot of time, effort and background research went into this exhibit and we commend the people who put it together," Christine, and her friend Rose, told The Greek Herald on the night.
Official proceedings kicked-off after the arrival of Bishop Iakovos of Miletoupolis, as well as other prominent members of the Greek community, including Kogarah Parish priests, Father Kyriakos and Father Dimitris, President of the Hellenic Lyceum of Sydney, Liana Vertzayias, representative of the Greek Consul General in Sydney, Costas Giannakodimos, President of the Kogarah Church Committee, Nickolas Varvaris, and Lecturer of Modern Greek Studies at Macquarie University, Patricia Koromvokis.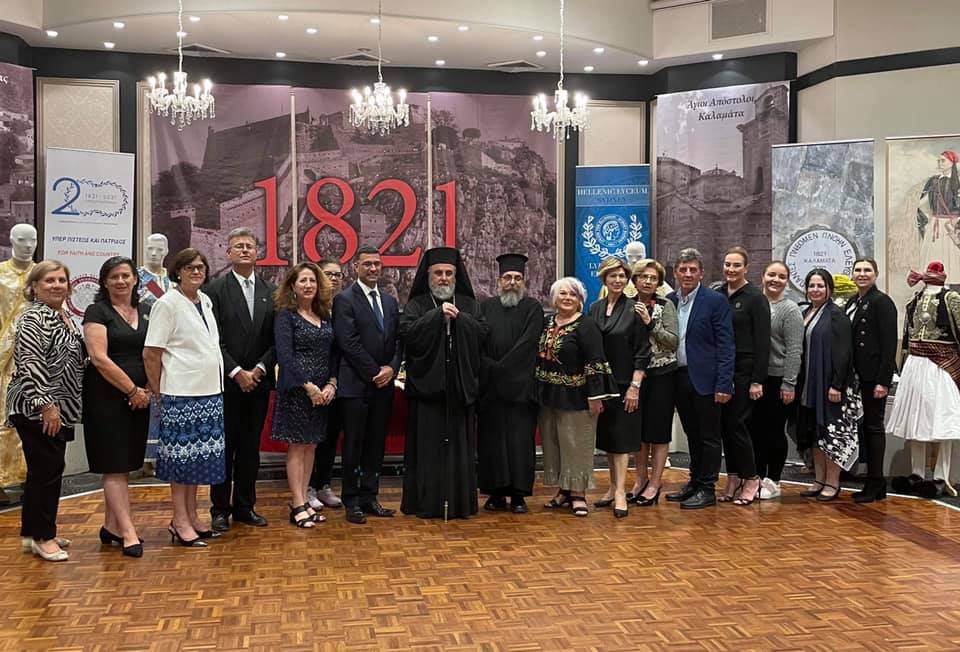 Everyone was first treated to a rousing rendition of the Greek and Australian national anthems by The National Metropolitan Choir of Australia, which made its first public appearance with Themos Mexis as musical director.
"A lot of us used to sing in the Millennium Choir which performed during the Sydney Olympic Games. So it's nice to get back together again and have the privilege of working with such special people. It's uplifting," Katerina Mavrolefteros, a member of the choir, told The Greek Herald.
READ MORE: Themos Mexis to musically direct the new National Metropolitan Choir of Australia.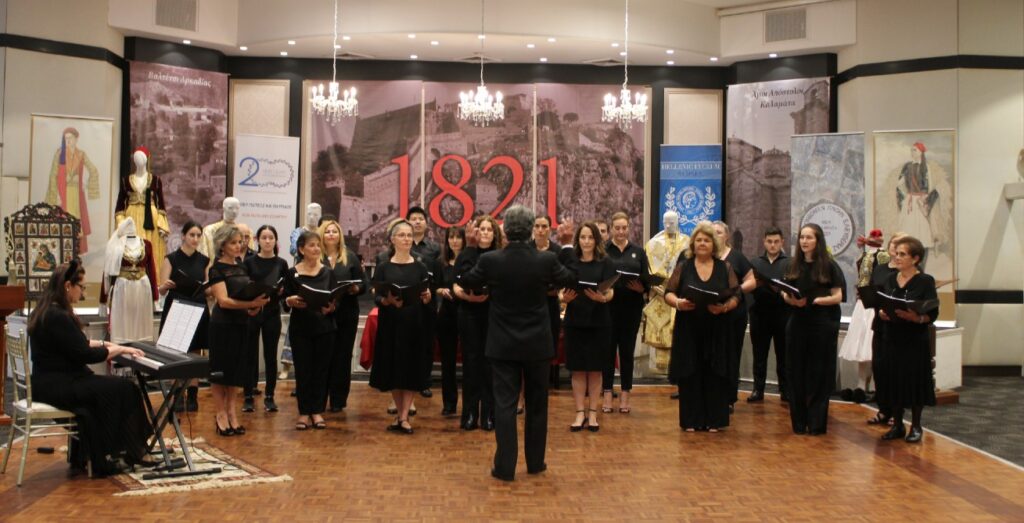 This uplifting performance was followed by a number of speeches from Bishop Iakovos, Mr Giannakodimos and Ms Vertzayias. In her speech, Ms Vertzayias gave a short summary of the costumes in the exhibition, and thanked everyone for attending the preview.
"If you would like to donate to the Lyceum, please do and we will duly acknowledge you," Ms Vertzayias concluded.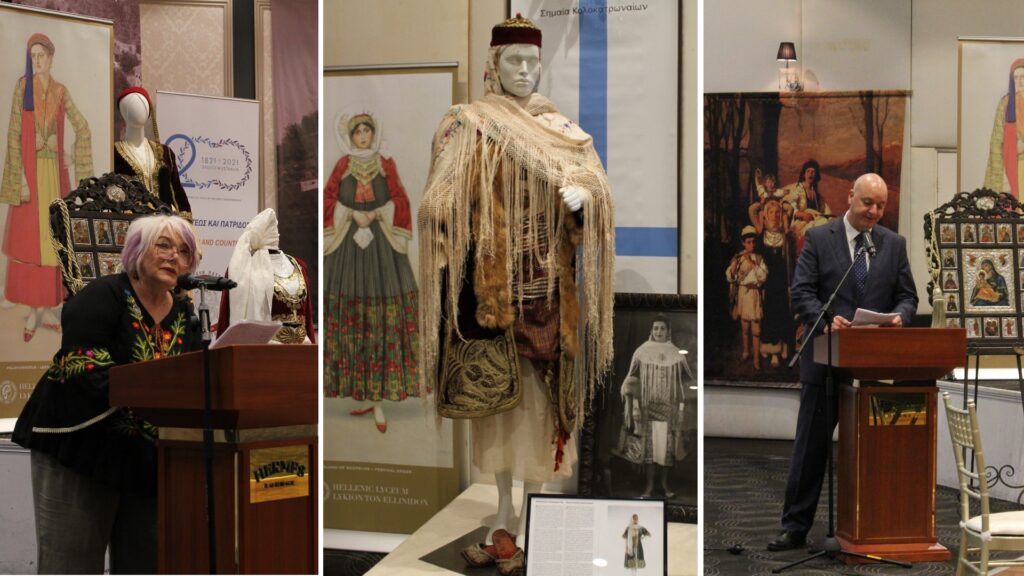 The exhibition will be at the Hermes Lounge in Kogarah for the next 10 weeks, with people invited to attend on Saturday between 1pm-3pm, Sunday 11pm-1pm and Monday to Friday by appointment.
The National Metropolitan Choir of Australia is also calling for more applicants (male or female). If you would like to apply, please visit: www.nmca.org.au or contact Father Steven Scoutas on 0417 771 113 or Ellie Mexis on 0404 378 745.