1821, Civic Hotel and Kinselas are only a few of Sydney based hospitality group Universal Hotel's popular entertainment venues, with owner Harris Kospetas providing another venue to spice up the Eastern Suburbs.
Opening doors last week, Harris, Steven and Jim Kospetas teamed up with TWT Property Group to transform Sydney's former Mill Hill Hotel into The Mill – an upmarket yet family orientated local venue.
Speaking to The Greek Herald, Harris says this new venue will provide a more premium option for the area, while still maintaining a relaxed social setting.
"It was offering a more premium option in the area, because most of the pubs in the area are quite old, so we were basically looking to step it up and bring it more into a gastropub," Harris says to The Greek Herald.
"A lot of the area has become redeveloped with new apartments and young families and young professionals, and we thought there's a big market for that here."
Enlisting the talents of former Marvan Hotel Group chef Vaughan Chapman, the Kospetas family have crafted a sustainable and locally sourced modern Australian menu with both Asian and Italian influences.
Standout dishes include the 'KFC' a Korean fried cauliflower with yuzu pepper glaze and togarashi; a Huon seared salmon Fish Bowl with furikake, pickled red onion, edamame and tare; and a signature iron cast, slow braised duck ragu pie with thyme and porcini, creamy mash potato and jus.
While the Sydney hospitality industry has experienced major downturns in income, Harris says that local pubs and takeaways have continued to thrive. The Universal Hotels owner is looking to capitalise on the rise of local food establishments.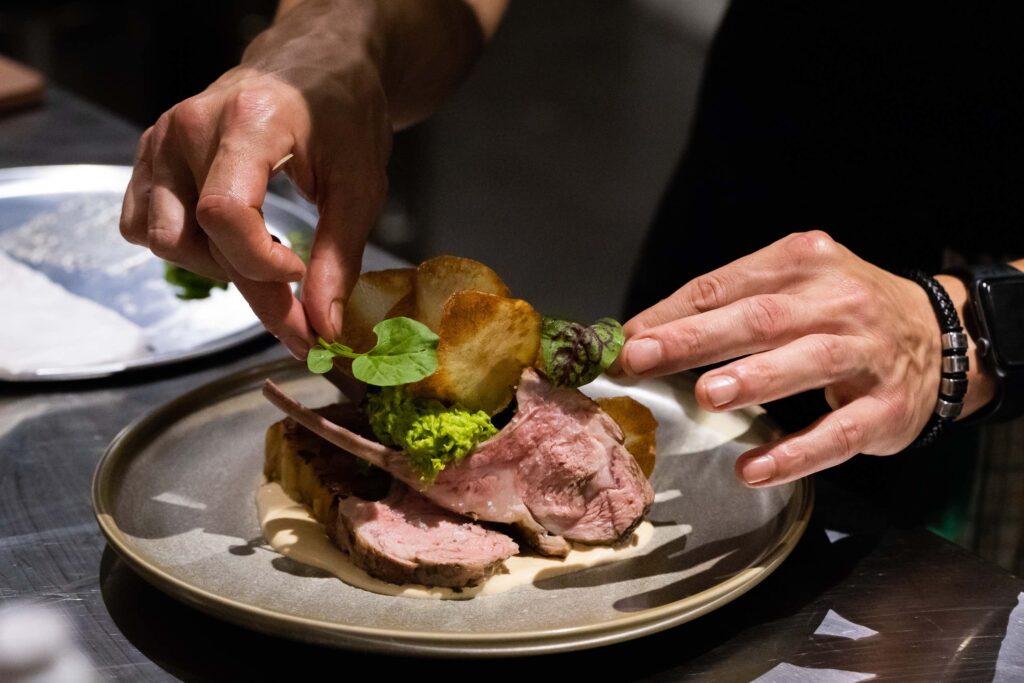 "People get to go out and be a bit more casual and have more of a social setting. And that's kind of what we're offering."
"It's order at the bar, so it's not a luxury restaurant experience, but the food quality is still restaurant."
The Kospetas family have kept in line with the history of the original venue which dates back to the early 1900s, with the team behind The Mill embarking on the challenge of, "salvaging and restoring the rich heritage of the original Mill Hill Hotel whilst implementing their refreshed and innovative vision for the future of the Bondi Junction community."
According the a press release by Universal Hotel, the team have worked with a "carefully selected team of architects and interior designers."
"Each cornice and every handle have been personally selected by the team to create the ultimate upmarket local venue."
The new Bondi Junction venue has already been open for over a week, with Harris adding that they have had a good response and is proud of the new venue.