Greeks across Australia commemorated ANZAC Day on Tuesday, April 25 with a number of dawn services, marches and wreath laying ceremonies.
ANZAC Day is a chance to remember those brave Australian and New Zealand soldiers who fought in Gallipoli against the Ottomans during the First World War.
The Greek Herald has the lowdown on events in New South Wales, Victoria and South Australia.
New South Wales:
*Words by George Chiotis.
In New South Wales, members of the Greek Returned Servicemen League (Greek RSL) represented the Greek community of Sydney in the ANZAC Day march for the 108th anniversary of the Gallipoli Campaign.
During the march, crowds blocked Elizabeth Street in Sydney, to pay tribute to veterans who fought for their country. Those who lined the streets waved their Australian flags enthusiastically and cheered as the Greeks marched past.
Leading the Greek RSL contingent in the march was the President Peter Tsigounis, accompanied by members of the Board, members of the Cretan Association of Sydney & NSW and Pontoxeniteas NSW, as well as the Greek Australian Society.
Young children from the Cretan and Pontian communities dressed proudly in their national costumes and held banners and the flags of Greece and Australia.
The Consul General of Greece in Sydney, Ioannis Mallikourtis, also attended the march and congratulated the Greek RSL.
Victoria:
80 men from Melbourne's Hellenic Returned and Services League (RSL) sub-branch marched on ANZAC Day. They were supported by 50 cadets from the 30 Army Cadet Unit.
The group marched to Melbourne's Shrine of Remembrance with pride as people lined the streets cheering. Following the march, the Hellenic RSL members went for lunch.
"We felt extremely privileged to be part of this day in the same way our ancestors helped the original ANZACs on Lemnos before and after their Gallipoli landing in 1915," Terry Kanellos from the Hellenic Sub-Branch told The Greek Herald on the day.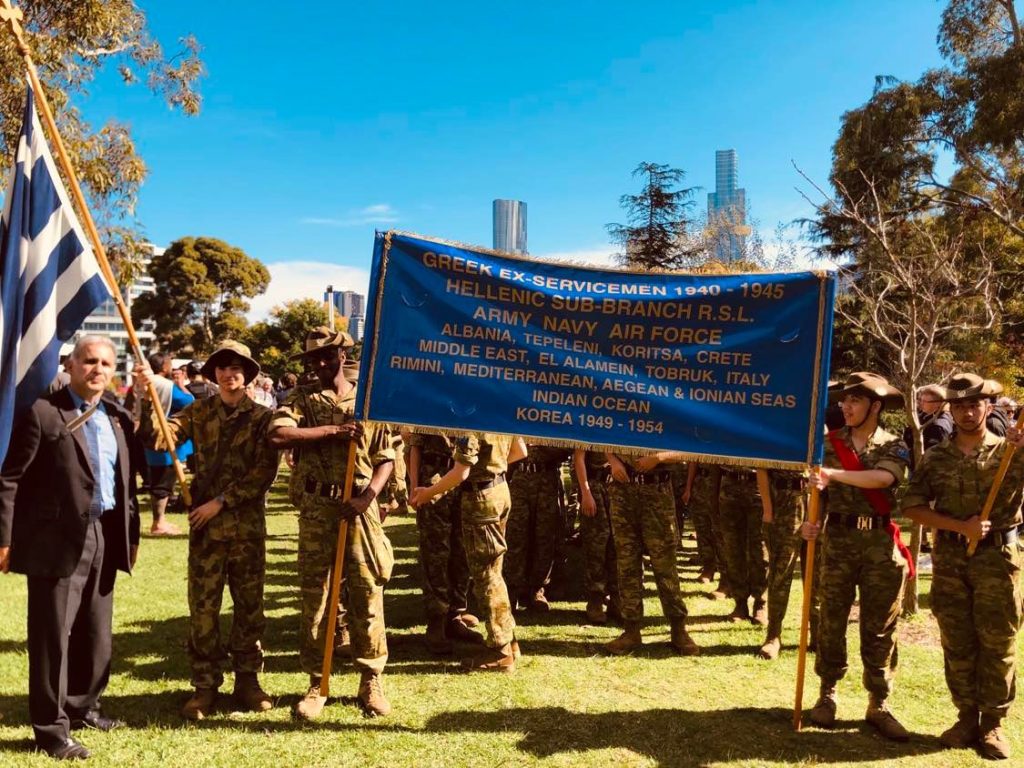 South Australia:
Eight members of the Greek Ex-Servicemen's Association of South Australia Incorporated marched on Tuesday in Adelaide for ANZAC Day. Due to their age, three of the members travelled the course by Jeep.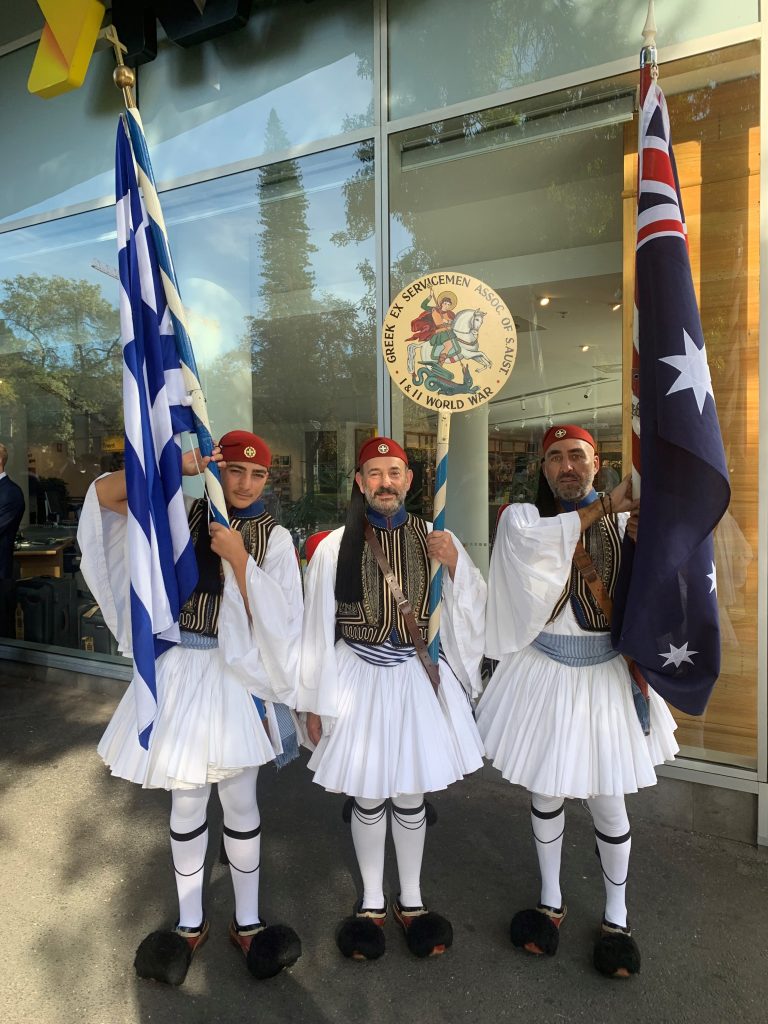 The march concluded with a wreath laying ceremony at the Cross of Sacrifice in North Adelaide.
"We march out of respect for the fallen and it is a reminder to this generation and the future generations that war is bad resulting in the loss of lives and great suffering," Spiros Sarris, Treasurer of the Greek Ex-Servicemen's Association of SA, told The Greek Herald.
"We now have a desire to reach out to the descendants of veterans to join us in future marches so our numbers remain steady."