This year's Fuse Fest at Burwood Park in Sydney on May 14 definitely didn't disappoint as multicultural communities came together to celebrate their diversity and connectedness.
Fuse Fest was made possible with the help of Youth in Action from St Nectarios Parish in Burwood, Multicultural NSW, Stronger Together Events and Festivals, as well as support from Burwood Council.
Its aim was to celebrate and showcase a broad range of cultures, traditions and local talents.
The Greek contingent was one of the strongest on the day with Youth In Action spending the day selling traditional Greek sweets and coffee at a food stall. Youth could also visit the Youth In Action marquee to take part in the Passport To The World challenges for a chance to win one of two $150 Westfield vouchers.
The youth group was raising funds to purchase at least one Gravity Relaxation Chair for the festival's charity partner, Lucas Garden School in Canada Bay for students with special needs. These chairs cost $2,500 each and support students who use wheelchairs by helping them sit in a more comfortable position in the classroom.
READ MORE: St Nectarios Burwood raises $3,880 for NSW floods through film screening.
The Director and Secretary of the St Nectarios Parish Board, Christina Efthymiades, told The Greek Herald that Youth In Action raised enough money to buy one of these chairs and she couldn't be prouder.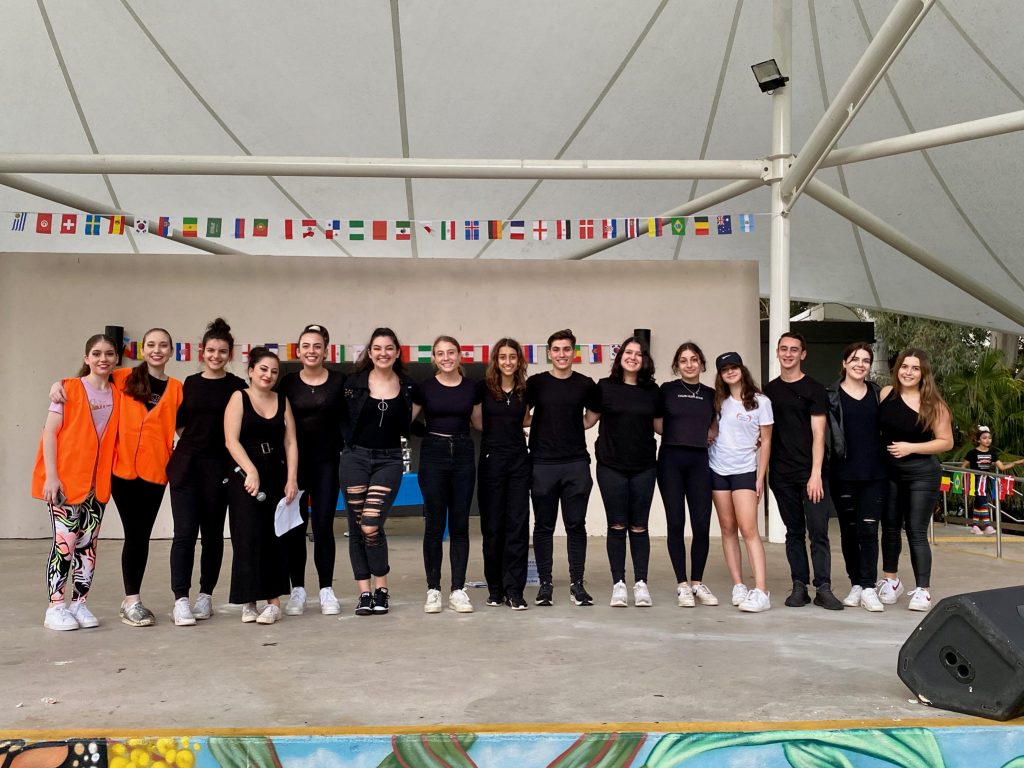 "In the spirit of our Orthodox faith, our youth have shown such a strong commitment to making a positive difference in this world and to really engaging with the local community," Ms Efthymiades, who is also a Youth in Action mentor along with Father George Liangas, said.
"They wanted to organise an event which would truly celebrate our diverse community and the traditions of other cultures, as well as our own – and they wanted to also partner with a local charity to support those in need.
"Organising such a large scale event has taught them wonderful new skills and was a fabulous bonding opportunity amongst them – they have really made us proud!"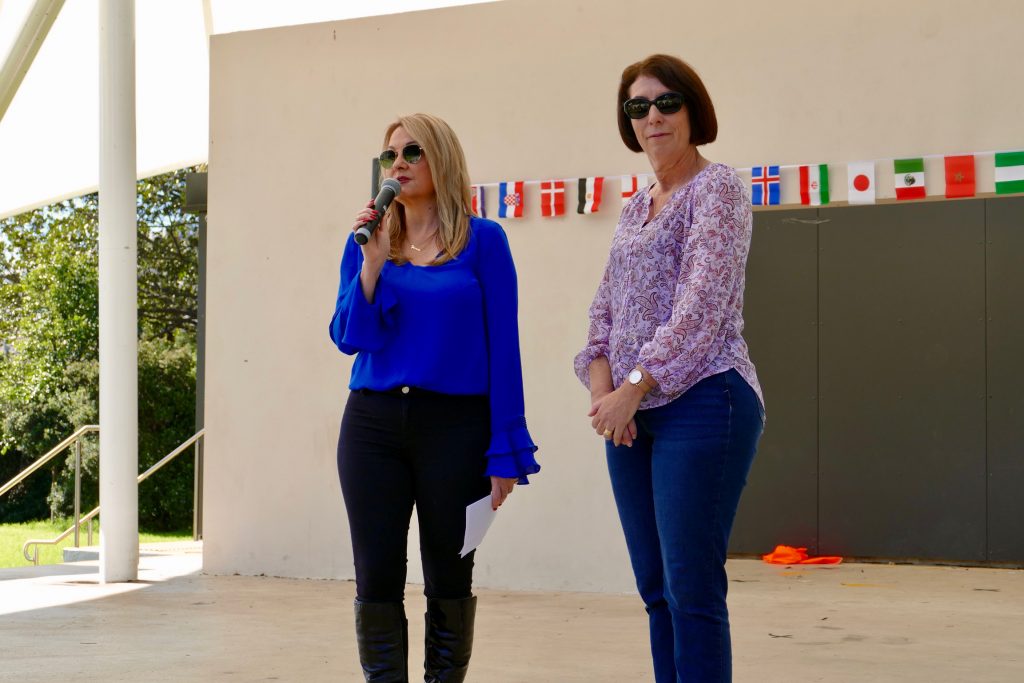 The Principal of Lucas Gardens School, Jenny Zagas, and Relieving Principal, Wendy du Plessis, also attended the Fuse Fest to talk about the needs of the school and thanked Youth In Action for their support.
READ MORE: Principal at Lucas Gardens School, Jenny Zagas: 'We put the person before their disability'.
Besides fundraising on the day, there were also a number of Greek dances by The Nassibian Dancers under the instruction of Ms Efthymiades, Cypriot dances by The Cyprus Community of NSW Dancers under the direction of Sydney Sizmos, singing by Natalia Papadakis from Youth In Action, and music by the Alpha Bouzouki School under the instruction of Tassos Lambrou.
Dancing groups from the Spanish, Indian, Chinese, Cypriot, German, Japanese and Scottish communities also participated and drew loud applause from everyone in attendance including the Mayor of Burwood, Cr John Faker.