Perth's Edith Cowan University graduate, Athanassia Iosifidou Lima, was featured in the 'Alumni Spotlight' showcasing her remarkable journey of learning English to now teaching the language to foreign military in Melbourne.
Arriving in WA from Greece at the age of 13 with her parents, Athanassia has held tight to her Greek roots, yet her love for learning multiple languages has carved a rewarding career of teaching in Australia.
Athanassia heads the Training Support Section at the Defence International Training Centre in Melbourne which teaches English to foreign military.
At one point, however, Athanassia was at a crossroads in her career.
In an interview with ECU, the Greek born graduate tells of her journey of studying to almost leaving teaching entirely. In 2016, Athanassia completed a Master of Education and her "career has gone from strength to strength."
"After four years of theory and research in Psychology and Education, I entered the language teaching sector feeling unprepared and struggling to deal with everyday student issues, the teaching load and how to best work with management," Athanassia said.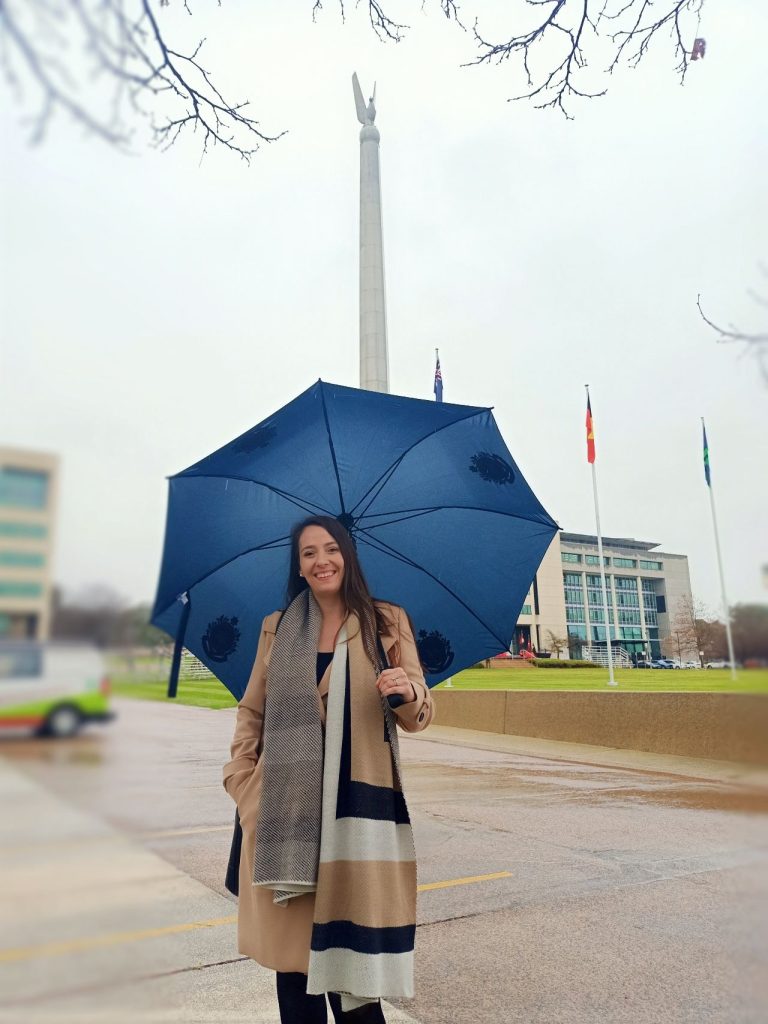 "I almost left teaching entirely before I decided to look for a practical Educational Leadership degree and give it one last go."
Athanassia decided to study the Master of Education at ECU where she completed a research project which would lead her to present on the topic nationally and internationally.
"I was initially dreading the research project but with the support of ECU lecturers, I did not only complete it successfully, but it became my focus and the basis of a project I presented at educational conferences nationally and internationally in subsequent years."
In her journey in education and teaching, Athanassia empowers the community and her students to always "have a go" in learning new languages.
A three part public forum held at the State Library of Western Australia as part of the Languages in the Mainstream project – a partnership between the MLTAWA and OMI – invited Athanassia to speak about her experience learning English as a second language.
With a rich background in learning different languages and cultures, Athanassia shares the mixed feelings language learners often experience. However, she says, "you have nothing to lose except your accent and an old mindset".
As she concludes her speech to the audience, Athanassia proudly says, "Is it really me, the 13 year old girl from Greece who is speaking to you about learning languages in English? Yes! It is me.
"You can do it to—you can learn a new language."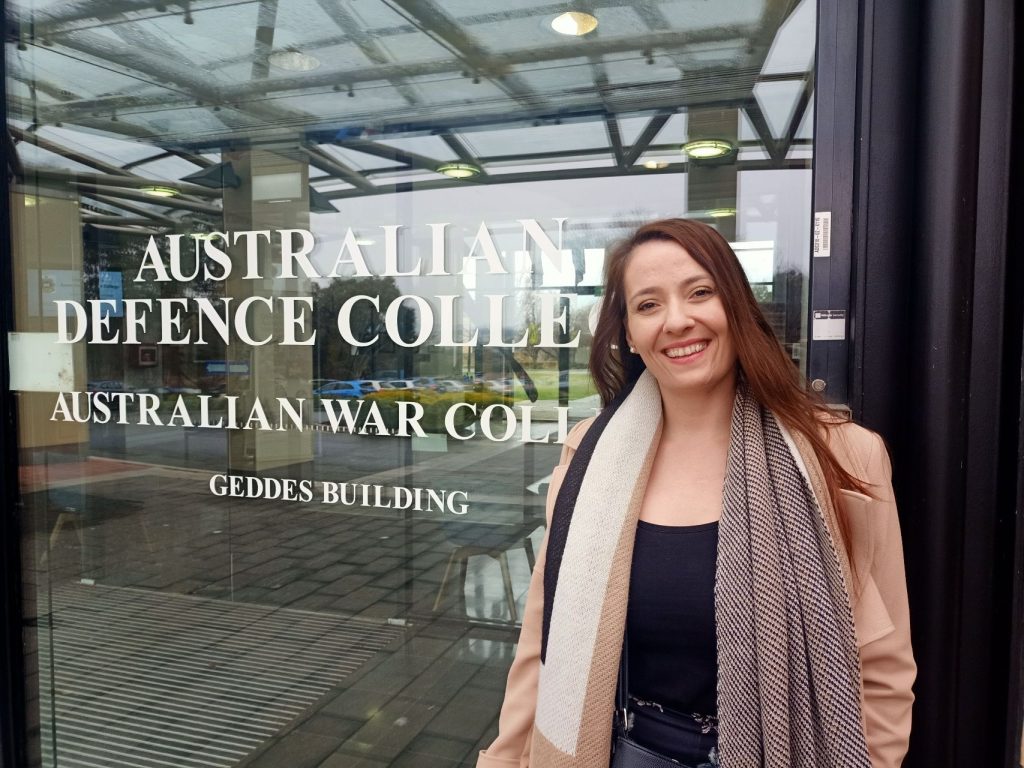 Athanassia tells ECU she has always needed a role with a higher purpose where she can make a difference. While she is no longer in the classroom, her current position has allowed her to do exactly that.
Teaching English to foreign military, Athanassia manages a "team of education support staff such as Moodle experts, multimedia and publishing gurus, testing and evaluation professionals, an IT specialist and a librarian."
"Even though I've left the classroom, my team and I make a direct positive impact to the students' experiences before, during and after class time which is what I always strived for, but more than I could ever fully achieve as a classroom teacher."
Source: Edith Cowan University