For the first time in almost a century, ANZAC Day 2020 will not be marked with a traditional Dawn Service. Streets will be empty as there will be no veterans marching. No Last Post will be played in regional schools and local RSL clubs.
But while events have been cancelled across the country due to the coronavirus crisis, there are still ways we can honour the Australian men and women who served our country.
Below are the different initiatives that are happening this ANZAC Day:
1. Driveway Dawn Service: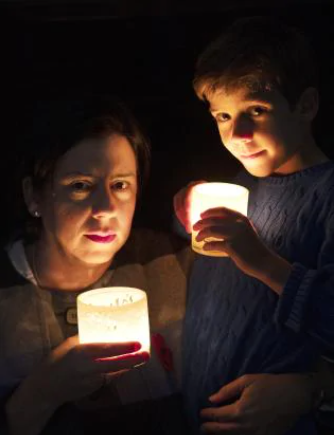 The Returned and Services League Australia (RSL) has launched the #standto and #lightupthedawn campaign. This campaign asks people to stand on their driveways or balconies at 6am on Saturday, April 25, and tune into a radio station that will stream The Last Post, The Ode and a one minute's silence.
"They can listen to a streaming service from the Australian War memorial and hold a candle," Justin Lees, President of Anzac 360's, said.
You can sign the pledge to light up the dawn at rslanzacspirit.com.au.
2. Tune into live commemorative services:
The ABC will be broadcasting a 5.30am service from the Australian War Memorial in Canberra. There will also be a 10am closed service from Sydney that will be broadcast on ABC. Both services will also be streamed live on the RSL NSW Facebook page.
If you would like to download the Order of Service to follow along with the proceedings, you can find that here.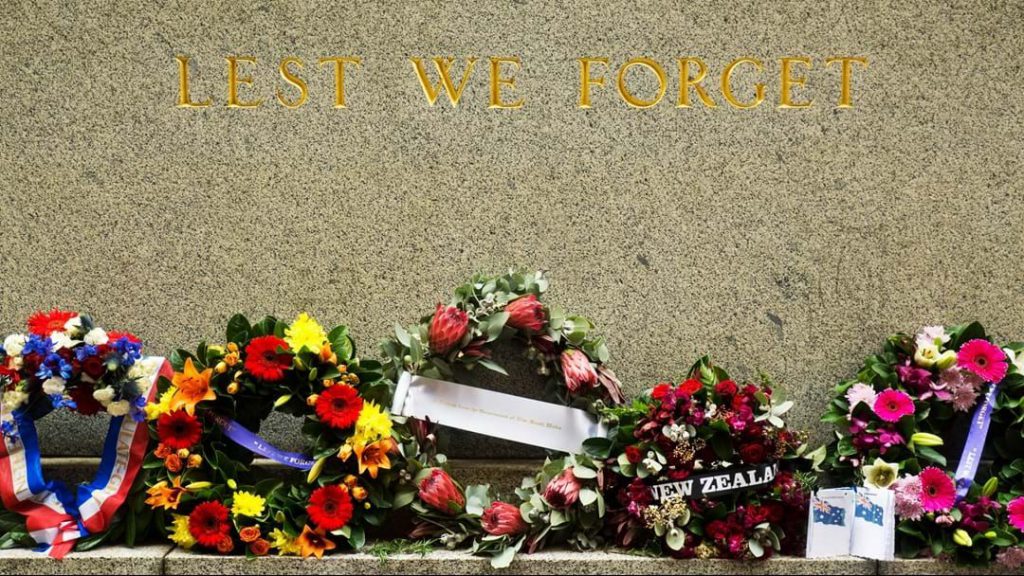 3. Reach out to veterans:
Record yourself reciting the ode or sharing a message of support for veterans on the ANZAC Day 2020 Facebook event. Then use the hashtag #ANZACSpirit and share how you'll be commemorating privately, as well as who you'll be remembering this ANZAC Day.
4. Send A Card:
Since organisations like Legacy, War Widows Guild and RSL haven't been able to do their usual fundraising efforts due to social distancing restrictions, Cardly has started an initiative so that people around Australia can honour our veterans this ANZAC Day by sending them a card, whilst also fundraising for these great causes.
Cards are $4 and all profits generated will be donated to Legacy to help support our veterans and their families.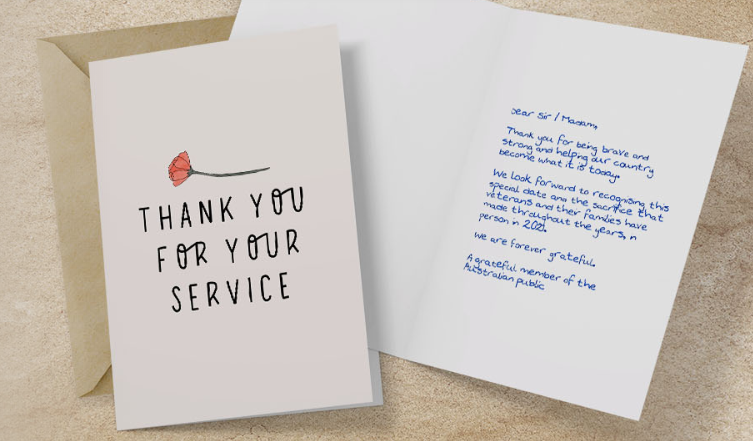 5. Donate to the ANZAC Appeal:
This year, you can donate to the ANZAC Appeal online at anzacappeal.com.au. Donations support Australian veterans and their families in need. Donations in NSW support services provided by RSL DefenceCare and Veteran Sport Australia.