By Kathy Karageorgiou
Australia is a testament to successful Greek immigration. The overall story and general reality are one of Greek migrants to Australia achieving their goals. Goals such as gaining decently paid employment and its offshoots – buying a comfortable home, access to leisure time, and raising a family with relative ease aided by the availability of a credible public health care and education system.
Leaving one's home country for the journey into the more-often-than-not unknown Australia, luckily did reward. But family members who stayed in Greece is sometimes a topic left behind closed doors.
As a second-generation Greek Australian who has been living in Greece for over 20 years, I have come to know many Greeks in Greece who have family in Australia. Many say they wish they too had moved to Australia due to "better economic conditions," while others claim they could never leave their homeland Greece.
Feeling left behind:
One family member, Andriana, now over 80 years of age, who has never been Down Under, decries her brother's decision to leave Greece for Australia in 1967.
"He was like a father to us," Andriana tells of her brother, who enacted the role of a paternal figure to her and their family – including two older sisters and their mother.
Their father had passed away when Andriana was five. Growing up during the difficult WWII and Civil War times, she goes on to explain: "Middle class, city women like me, my sisters and mother, didn't work then. To work was somewhat of a disgrace, and education and career weren't accessible like they are today anyway."
She continues, with tears in her eyes: "We treated our brother like a king. We kept the house in perfect order, cooked good food and were quiet, to ensure he got proper rest and sleep as he was our provider."
Andriana then relates that she was "the baby" of the family, while her brother was next in line followed by her two sisters.
"My sisters married and had children, while I did not. I really didn't feel I wanted to, as I was the closest to my poor, widowed mother and did not lack a social life, that's for sure," she says smiling.
"My brother would take me to dances and tavernas, to cinemas and to the beach. Everyone loved him, so he had many friends and we had such fun."
Then, her face clouds over: "But, the worst day of my life came when my brother left for Australia and didn't come back."
"He worked there and made better money and fell in love and married, so he settled there, away from his country, away from his family in Greece," she adds.
I ask Andriana if her brother has children and perhaps grandchildren in Australia, with her responding "yes," and adding "he has come on holidays to Greece since he left for Australia in 1967, three or four times with his wife and kids."
I then gesture at the photos, prompting Andriana to show me her brother's family, but she reverts to showing me photos of her brother in what she regards as her heyday of socialising, adding "look at how happy we all were."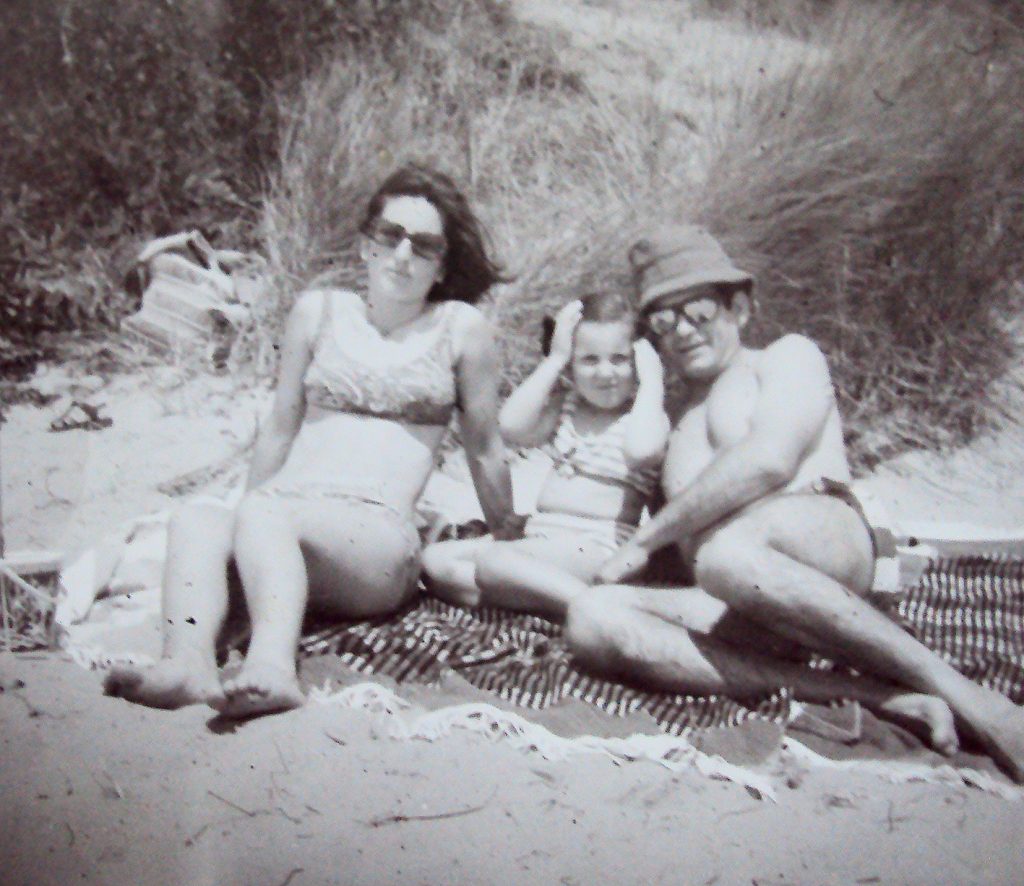 Lighting a cigarette, Andriana continues: "He was so strict on me growing up and wouldn't let me go out late with my girlfriends because he feared we'd meet boys and get taken advantage of. That's how it was back then, so how was I supposed to meet someone to marry?"
I ask her how old she was when her brother left for Australia and she tells me 27, adding, "how could I meet someone at that age? I was then considered an old maid, so I just looked after our mother until she died 20 years ago."
"At least I still talk to my brother on the phone now and then, but it's not the same…" she adds wistfully.
I offer hope that her brother may come back to Greece before asking whether she ever considered going to Australia?
With eyes lowered, she tells me: "My brother did invite me there when I was 35, and I seriously considered it. I even had new outfits made. But then I thought that I'd perhaps be interfering with his new family, and I was also terrified of travelling on a plane, so I didn't go."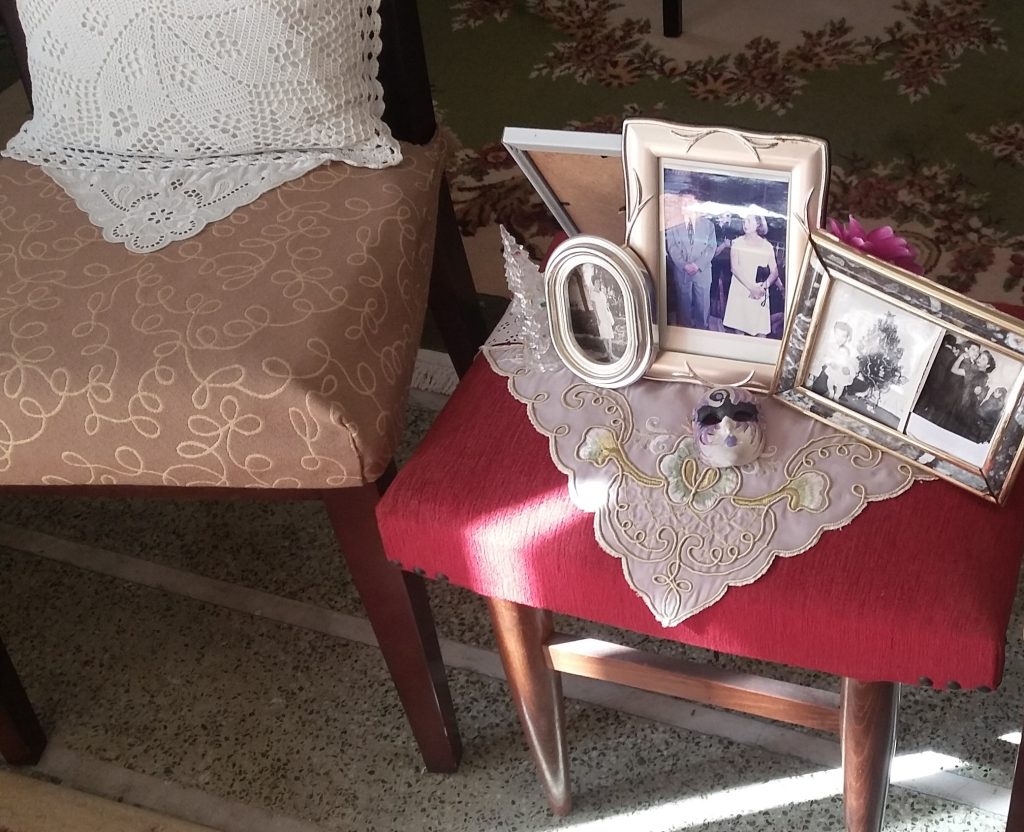 Andriana says that she has "a somewhat decent pension" and her own apartment, as dowry that her brother ensured for her. She also has a few friends, and her nieces and nephews visit her often.
"I pray to God every day that my brother will return," she tells me as I bid her goodbye and wish her the best, passing a little table by the door adorned with multiple framed photos of her beloved brother.