By Evelyn Karatzas and Andriana Simos.
On Thursday, 2 November, the official premiere of the comedy play Life of Byron took place in Sydney.
Held at The Fusebox, Factory Theatre, the play is supported by the Greek Festival of Sydney and will be playing until November 12.
A number of official guests were present at the premiere including George Kapiniaris, Tony Nikolakopoulos, Maria Theodorakis, Alex Dimitriades and Joe Avati, as well as the President of the Greek Orthodox Community of New South Wales (GOCNSW),Harry Danalis, and the Chair of the Greek Festival of Sydney, Nia Karteris.
Life of Byron, which is produced, directed and written by Nikolakopoulois, is all about family and the challenges of love, responsibility and growing up. It sees the world through the eyes of Byron as he struggles with one of the most important decisions he'll ever make.
Nikolakopoulos told The Greek Herald the film is a Greek Australian story but universal.
"We tell the story in a way where it's funny but it's not following a comedic path of what we know," Nikolakopoulos said.
"Really it's just a mother and son story and it's looking at the male, the complexities of a Greek Australian male, which could be any migrant offspring because we're raised in a way where our parents worked so hard there's a lot of ingredients about life that they haven't passed onto us."
When viewers first meet Byron, they see him amidst a mid-life crisis, being single, bewildered, self-absorbed, and not ready to make life changing decisions. His mother is seen suffering with early signs of dementia and his sister Alex thinks the best option is to sell their house and put their mother in a home. 
The film explores whether Byron can make the decision to send his mother away and whether he can handle taking care of himself and finally grow up.
George Kapiniaris plays Byron and he said the play is not what you'd expect.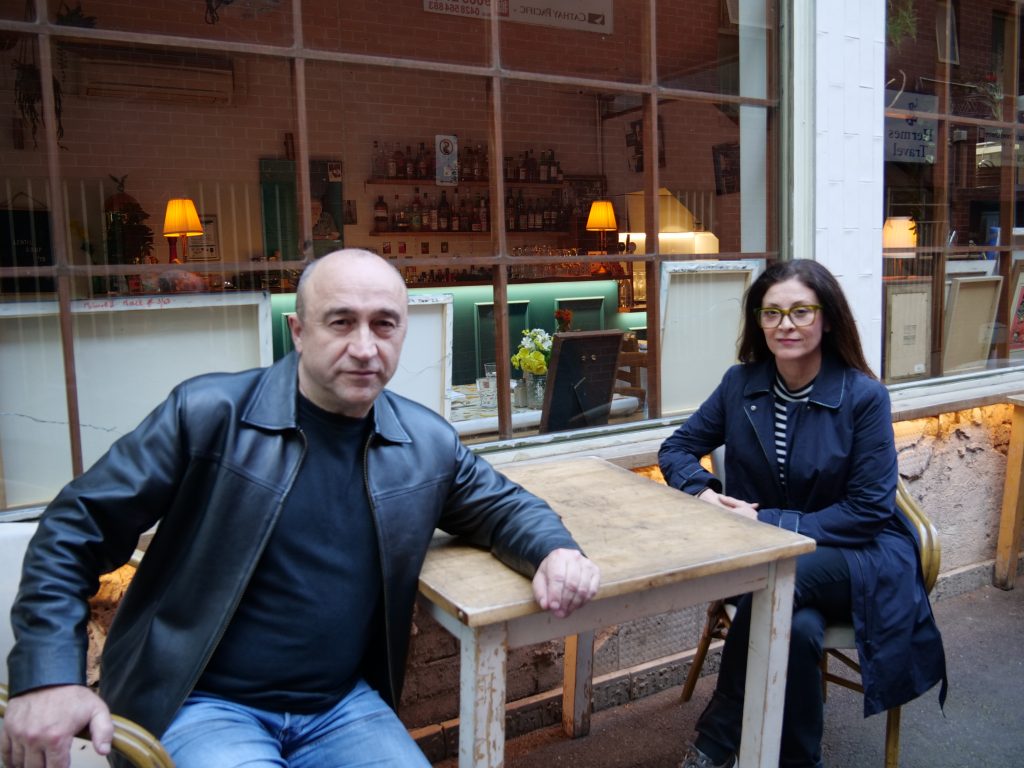 "It's definitely not a stand up show. It's not like you go there, hear some jokes, laugh and then it's over," Kapiniaris told The Greek Herald.
"You will go there, you might laugh, you might cry, you might think, talk, you might become a part of it because it's something that is hitting a real nerve at the moment.
"Everyone has a grandparent or a parents that is going, 'what do I do now?'"
He said the film sat closely with him.
"At the time we started writing the play, I was given the job by my uncle and aunty of caring for them and looking after them," Kapaniaris said.
"So whether I liked it or not, no one else was interested in my family and myself and my wife took on this huge role to care for them…
"So I can imagine what it's like for people that have to do that for someone that has cared for them all of their life to eventually have the tables turn and they have to care for the person who brought them into this world."
To watch Life of Byron, book your tickets and enjoy the screenings of the play at The Fusebox Factory Theatre in Marrickville until 12 November.