Archbishop Makarios of Australia will visit Larissa, Greece in May to attend a ceremony where he will be declared an honorary citizen of the Greek city.
The Archbishop will be made an honorary citizen of Larissa following the recommendation of the local Mayor Apostolos Kalogiannis. The recommendation was approved by majority vote during a meeting of the Municipal Council of Larissa on April 25 this year.
"This is a special personality who has taught at the Medical School of Larissa of the University of Thessaly and offered outstanding work to the city," Mayor Kalogiannis said.
Leader of the Opposition and Candidate for Mayor of Larissa, Thanasis Mamkos, said: "We agree with the proclamation of Archbishop Makarios of Australia as an honorary citizen."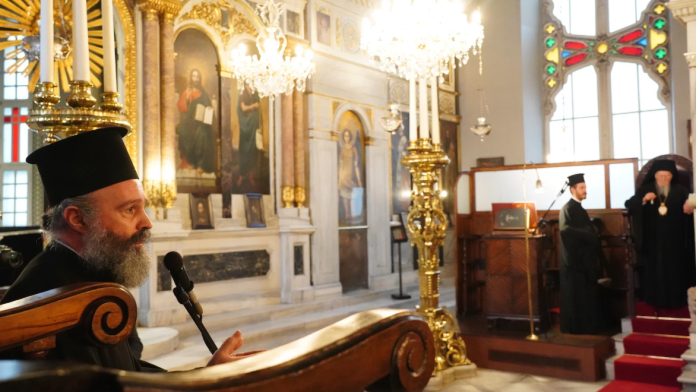 Other political leaders such as the head of Popular Rally, Petros Krikis, said the Party "abstains from discussing the proclamation of the Archbishop as an honorary citizen."
Meanwhile, a spokesman for the Momentum of Renewal Party, Achilleas Lolos, asked for information on the work of Archbishop Makarios in Larissa.
The Archbishop will be in Larissa when the city holds events to honour its patron Saint Achillius. His proclamation as an honorary citizen will most likely take place on Saturday, May 13.
This latest visit comes as Archbishop Makarios visited Athens, Greece earlier this year to participate in roundtable discussions about the current war in Ukraine. He also recently returned from Constantinople in early April, after attending a Lenten Vespers liturgy officiated by Ecumenical Patriarch Bartholomew at the Holy Church of the Holy Trinity in Stavrodromi.
Last year, the Archbishop travelled a number of times to Greece to hold meetings with Greece's Prime Minister, Kyriakos Mitsotakis, and Greece's Foreign Minister, Nikos Dendias.
Source: onlarissa.gr.