Some members of the Greek Orthodox Community of South Australia (GOCSA) have launched a petition calling for the dissolution of the Executive Council and new elections, following their recent meeting with Archbishop Makarios of Australia on Saturday, June 3, in Adelaide.
The GOCSA Executive Council issued a press release in June after their "preliminary meeting" with Archbishop Makarios, and said it was "an honour… to re-engage in dialogue" with the leader of the Greek Orthodox Archdiocese of Australia (GOAA).
"It was important to hear His Eminence's views on how we could potentially heal the ecclesiastical issue that has divided South Australia's Greek community for decades," GOCSA President, Peter Gardiakos, said in the statement.
"Whilst no decisions were made at this meeting with the Archbishop, it was heartening to see that we shared common goals such as open dialogue, mutual respect and transparency."
The press release added that Archbishop Makarios "agreed that unity is the common goal between the Greek Orthodox Archdiocese of Australia and the GOCSA."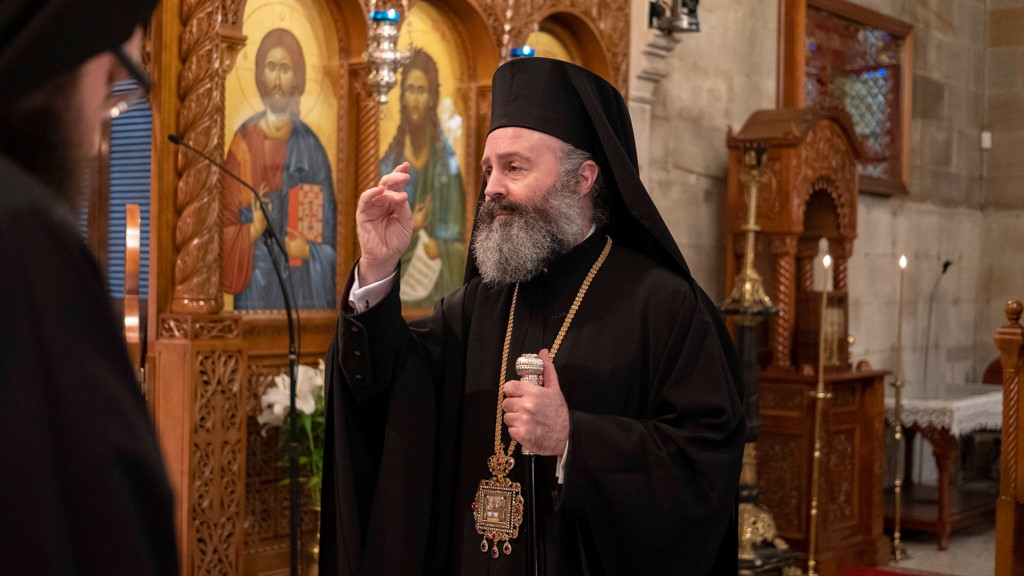 GOCSA Constitution Articles 2A and 4A:
GOCSA is a multimillion-dollar organisation steeped in excess of 95 years of history, with a strong emphasis on its autonomy and independence.
According to GOCSA Constitution Article 2A, the Community "neither in its government nor in its administration shall… be subject to any ecclesiastical, political, or other body or authority."
Constitution Article 4A similarly states that the Membership Committee must always bear in mind "the absolute autonomy of the Community and its not being bound to any ecclesiastical authority thus undermining its independence."
Article 28 of the Constitution confirms that these clauses cannot be amended "unless all financial members of the Community decide otherwise."
When becoming a member of GOCSA, applicants also sign a Membership Application Declaration and pledge to "adhere by and support Rule 2A and 4A of the registered rules" to uphold the religious independence of the Community.
Failure to abide by the membership pledge will "nullify" (invalidate) a member's application or subsequent membership.
Call for new elections:
Since the recent meeting between GOCSA's executive and Archbishop Makarios, some members of the Community have launched a petition to raise concerns that the Executive Council breached the Community's Constitution and Membership Application Declaration.
The member's petition alleges that by "instigating dialogue" and attending the meeting with Archbishop Makarios without members mandate by Special Resolution, the GOCSA Executive Council "exceeded their authority" and engaged in conduct "opposed to Rules 2A and 4A by advocating for unity with the Archdiocese."
In response, the signatories are calling for all dialogue with the GOAA to cease, and for the memberships of the Executive Council to be terminated in accordance with the Community's Constitution and application declaration.
Members also ask for the Executive Council to be dissolved in order to conduct new Administrative Council elections.
They want to formally request the convening of a Special General Meeting to voice these concerns.
'Entitled to keep our autonomy':
One of the instigators of the petition and GOCSA member Eleni Hanoumis told The Greek Herald she wants to bring attention to the Executive Council's recent actions to protect the autonomy and independence of the Community.
"Our members created the Community. We are entitled to keep our independence and autonomy for historical reasons, if nothing else," Ms Hanoumis said.
"There's millions and millions of dollars of assets involved as well, which we are told they are guaranteed to be protected. Well, no, there's no guarantee for protecting the assets because I've seen what's happened with other communities."
Ms Hanoumis added that there must be a better way forward for GOCSA.
"It all just seems to be about money grabbing," she said.
"There's a lot of issues within our Greek community and GOCSA. I'm not saying it's a perfect organisation because it's not… but the answer is not going over to the Archdiocese. That is not the answer for our community and it's in breach of our rules."
'Our priority is to serve members':
In a statement to The Greek Herald, the Vice President of the GOCSA, Peter Gonis, said the Executive Council is aware of concerns raised by some members and "will endeavour to address them carefully and diligently at the next meeting of Council."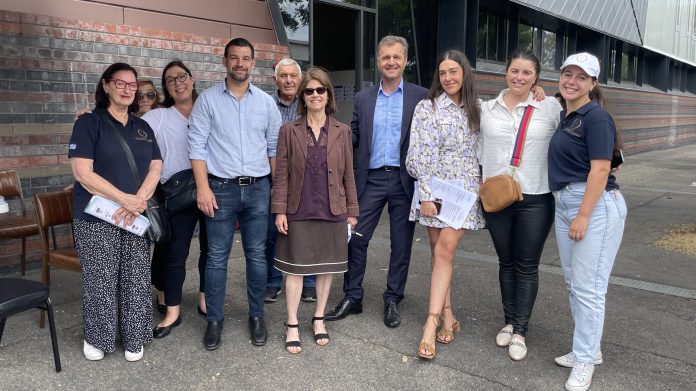 "We understand the subject of unification has been a contentious issue since the 1960s. This is over 60 years of division within the South Australian Greek community and something that needs to be carefully looked at," Mr Gonis said.
"The Administrative Council would be abrogating its responsibility as a Board if it did not explore all options to safeguard the future of the Greek Orthodox Community of South Australia, and this includes looking at ways it provides services to its members.
"One of those services that is provided by our Community is religious services and it would be an area that needs to be revisited by any newly elected Board."
Mr Gonis added that the Executive Council remains committed to meeting with various leaders and members of multicultural and religious communities and organisations "to ensure we stay relevant in an environment that is constantly evolving and bringing new challenges."
"Although there were no decisions or deals made with Archbishop Makarios at our meeting earlier this year, we did share some common goals such as open dialogue, mutual respect, and transparency," Mr Gonis said.
"Our priority has and will always be to serve and consult directly with our members every step of the way, in order to ensure that our historic organisation flourishes and remains active for generations to come."