The Cook Community Award is given to selfless volunteers in the Cook area who are actively involved in community groups or are simply giving back to make the area a better place for all. Proud Kytherian, Linda Cassimatis, is one of these volunteers.
On December 12, 2020, Linda was handed the Cook Award by Australia's Prime Minister, Scott Morrison, for being an active volunteer on four public school P&C executive committees, including Sans Souci Public School, Baldface Public School, Port Hacking High School and Caringbah High School.
"The parents at Caringbah High School nominated me for the award and it felt great. I got a lot of rewards and satisfaction out of volunteering, and I was just really thrilled that other people would want to say thank you for that," Linda tells The Greek Herald.

It's not surprising that parents wanted to thank Linda for her service. The Sydney mum-of-two had been volunteering on the P&C committees of her children's schools ever since 2005, when her son William first started primary school at Sans Souci Public School.
"What started as a way to better understand school life to support my children and to meet and connect with their families, lasted for the whole of my children's schooling years," Linda says.
"I have a greater shared history with William and Caitlin of this precious time in their lives thanks to being an active member of their school communities."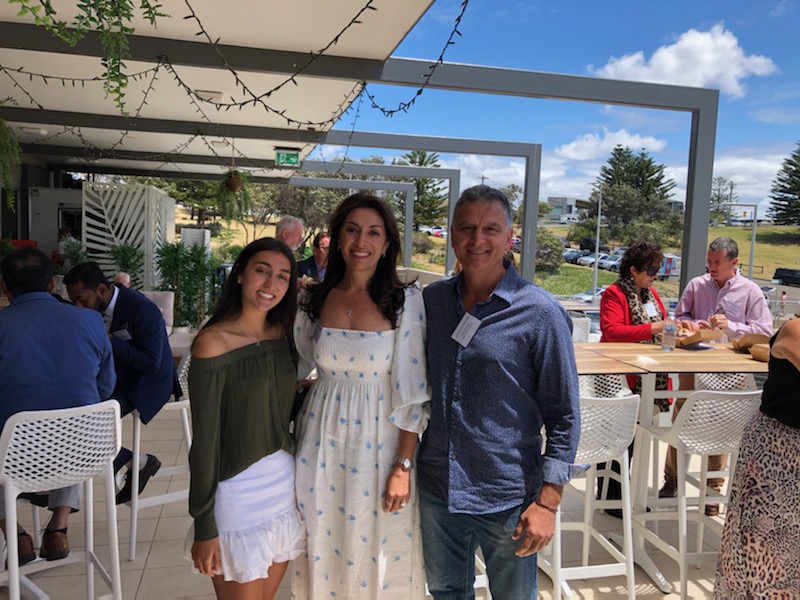 But for Linda, being an 'active member' didn't just mean supporting her own children through their schooling. It also meant implementing initiatives which would benefit other school parents, students and teachers as well.
In fact, during her tenure as President of the P&C committee at Caringbah High School (CHS), Linda established an internal grant program, which has delivered a range of benefits to the school community from new digital microscopes for senior science students, to electronic whiteboards and new staging for the school hall.
"The internal grant program gave every member of staff a direct channel to advocate for resources they wanted to acquire to enhance the educational experience of their subject for their students," Linda explains.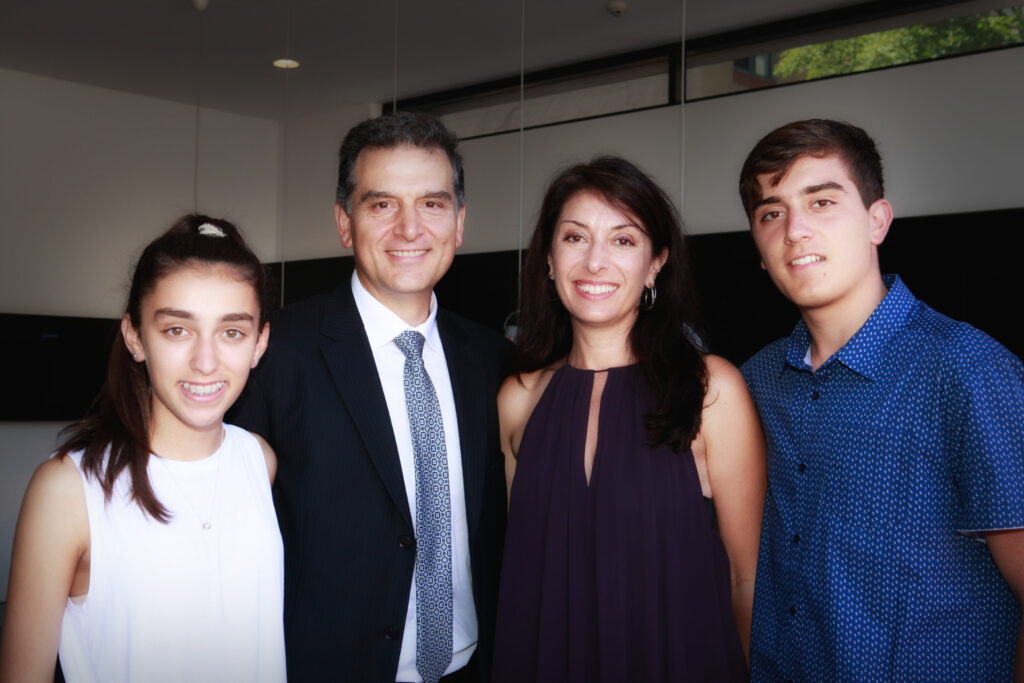 "Teachers came forward with more ideas than we could fund in the first year, but that helped parents see where their voluntary contributions were going and gave them confidence to donate."
Linda says the grant program also encouraged the committee to find other funding sources to deliver things for the school which could not be covered by the P&C budget. For her part, Linda decided to apply for the NSW Government's Community Building Partnerships grant program and in November 2020, Caringbah High School was awarded $23,000 to fund its new staging.
Applying for this grant was one of Linda's final acts as President of the school's P&C committee after she decided to retire in mid-2020. Although her retirement saddened many parents, Linda says 'the timing couldn't have been any nicer' because it aligned with her daughter's graduation from Year 12.
"It was just a logical end to that chapter of family life for me. I mean I would always say to the school principals, 'when I'm not working, they're my service days to the school.' So it's definitely been a lot of the way that I've structured my life," Linda says with a laugh.
"It's a part of my life that after 15 years I really got used to having and I'm sitting there thinking to myself now, 'I have to find something else to do with my service days'."
With such an impressive volunteering resume under her belt, we're sure Linda won't have any trouble finding her next exciting project.