By Takis Triadafillou
Georgia Hassioti is an example to be followed by all young athletes for her dynamic presence both in martial arts and in her general education in high school. 
Georgia was born in Trikala, Greece on December 10, 2009. She came to Australia in 2012 at the age of four with her family and they lived in Belmore, Sydney. Georgia is a Year 10 student at Holy Spirit Catholic College, Lakemba. She is an honours student and has been involved in multiple extracurricular activities, including Student Council and after-school sports such as soccer and Rugby Union.
Her parents are Kostas and Penelope and she has two brothers Zoi and Vassilis. The family is sport-orientated since her father played football in Sydney and mum played basketball in Greece. Vassilis is also involved in martial arts and Zoe is studying Economics and Politics, while at the same time working in a well-known law firm.
The Greek Herald spoke with Georgia to hear all about her passion.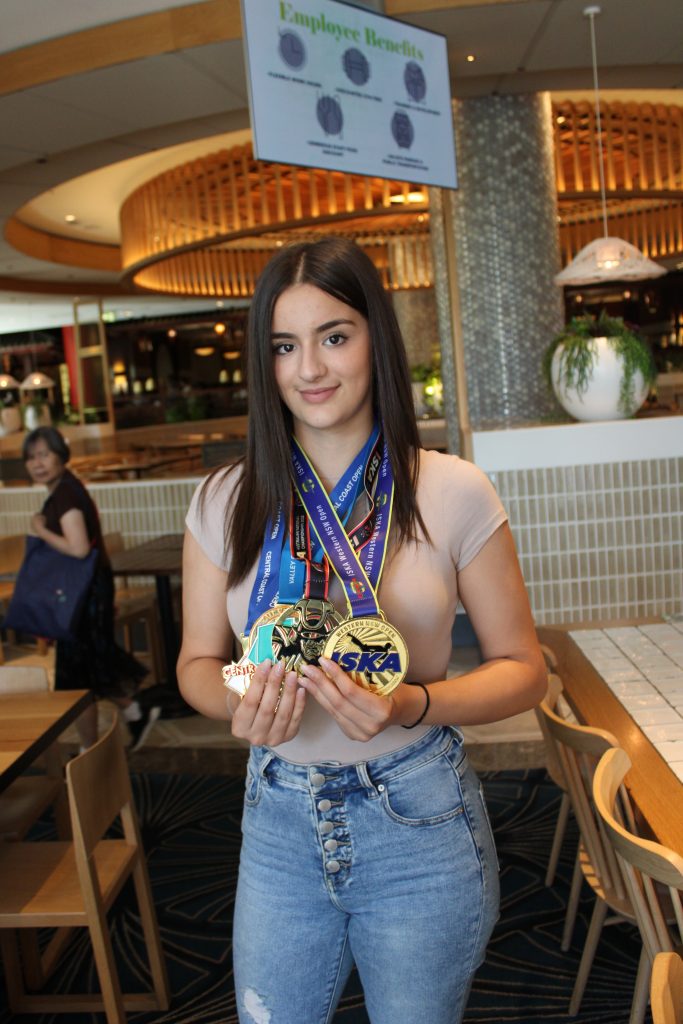 Georgia, how did you start martial arts?
When I came to Sydney after a few years I went to the School of Sensei Master Kostas Papaioannou at The Fight Lab where I developed my skills with the important instructions and trainings of my Master.
Over time you began to win medals and stand out as an athlete in the championships.
Yes indeed. After persistence and patience and proper guidance I started to get first place and second place in different styles of martial arts.
How difficult is it to participate in different styles?
Each style has its own technique and strategy. However, everything comes together if you have good physical condition and the appropriate guidance as all athletes have from our teacher.
How many times a week do you train?
I train two hours every day at a championship level and of course I also spend hours on my schoolwork.
To what extent do your parents support you in your athletic endeavours and academic career?
Undoubtedly, the pillars and creators of what we have achieved, are our parents.
When we came to Australia, the family's primary goal was survival, like all immigrants, and immediate adaptation to Australian life. My parents succeeded professionally and enabled us to develop into very good students and athletes. Support in all our movements whether sports or as students. As athletes themselves, they know how important it is to support their children. They are always by our side with very discreet interventions for our development.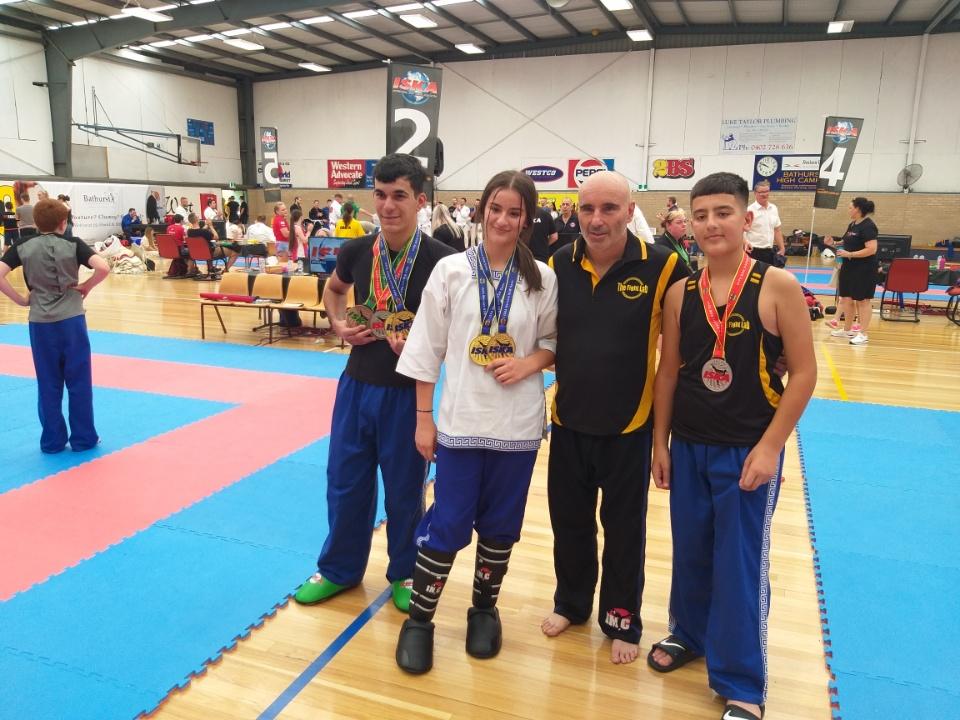 How many medals have you won in the Australian Championships?
I am a three-time Australian Champion in three different categories, while I also participate in the Australian National Sambo team, holding first place. I have won over 30 different trophies and medals while only attending 12 tournaments with hard work and pride and I am proud to represent Australia at the World National Championships in America this July.
When are the next championships?
I will participate in the World Championship in America and then we have the very important International Sport Karate Association World Cup in Sydney from Friday, October 20 to Sunday, October 22.
Of course, my participation will depend on the results I bring to the championships and from there the selection for the Australian National team will be made.