Australia's premier tribute act, the Best of the Bee Gees, celebrates 25 years on stage in 2023 with a massive national tour accompanied by the 20-piece George Ellis Orchestra and special guests, Colin Petersen and Roslyn Loxton.
These concerts will be packed with international mega-hits and memories spanning the decades from the Bee Gees song book, with orchestral charts as originally recorded by the brothers Gibb.
It would be a Tragedy to miss the iconic set list, timeless classics and soaring three-part harmonies performed with a phenomenal orchestra, guided by incomparable conductor, George Ellis.
Songs featured will be Massachusetts, Night Fever, New York Mining Disaster, How Deep Is Your Love, Stayin' Alive, Grease, Jive Talkin', Spicks & Specks, Words, To Love Somebody, I Started a Joke, I've Got to Get a Message to You, Too Much Heaven, You Should Be Dancing, Heartbreaker, Immortality and so much more.
The Best of the Bee Gees features globally seasoned musicians in Creator Evan Webster (Barry Gibb), Musical Director Russell Davey (Robin Gibb), Greg Wain (Maurice Gibb), Ralph Muller (guitar), Brad Poole (Bass) and Greg Loxton (drums).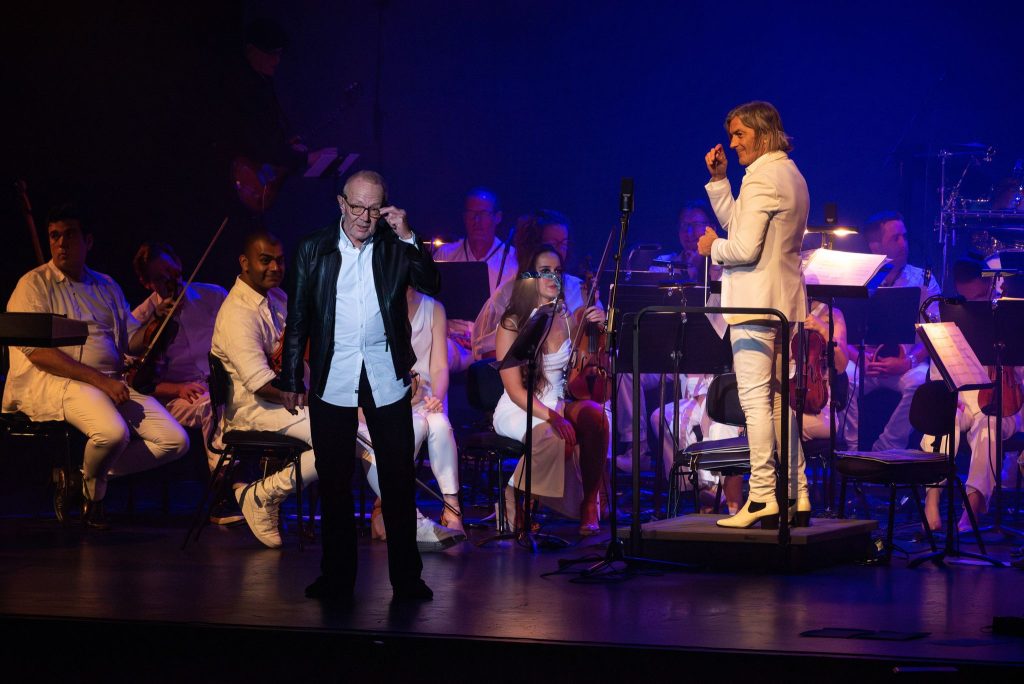 When not touring with his own orchestra, George Ellis is the Musical Director of the Australian Session Orchestra. His varied career includes conducting for Queen Elizabeth II, major international festivals, working with Lou Reed and other contemporary artists, and multiple film scores. In 2021, he was the Orchestral Musical Director for the National Rugby League Grand Final entertainment with Kate Miller-Heidke and Ian Moss, and his portrait by artist Evert Ploeg received the 2007 Archibald People's Choice Award.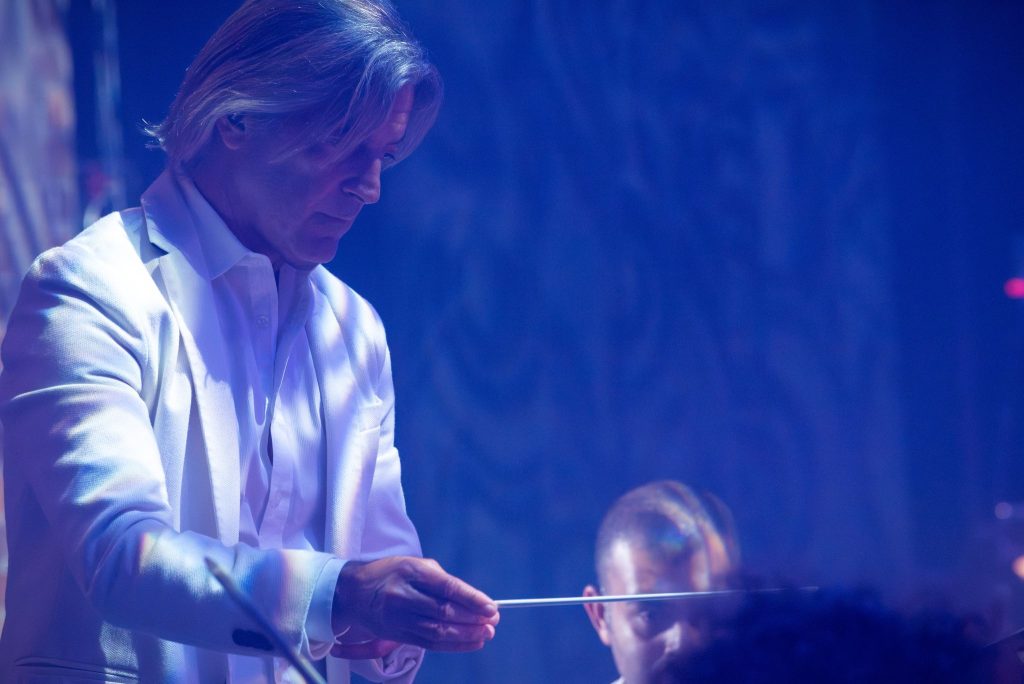 George says: "It is a huge privilege to celebrate the Silver anniversary of the Best of the Bee Gees as they are extremely talented performers and the entire production team is also a highly skilled, well-oiled operation."
"They are so easy to work with and nothing is too demanding for them. They gladly assist me in every way I need for the orchestra to thrive for these concerts," Ellis adds.
"It has been an honour to provide the orchestrations and when I reflect on our very first venture – the 2019 Best of the Bee Gees partnership with the full Canberra Symphony Orchestra – I am reminded of the authenticity of the performance, where world class musicians brought the international-hits and beautiful three-part harmonies to a large, enthusiastic and appreciative audience.
"I am delighted to continue the legacy in this 25th year on our final national date for the year at the State Theatre Sydney, and to work with the original Bee Gees drummer Colin Petersen and Roslyn Loxton."
Special Guest Colin "Smiley" Petersen was essential to the Bee Gees sound. As a bona fide fourth member of the supergroup, he drove their evolution over four albums, and his first-hand anecdotes of performing with orchestras in the studio and on stage in the UK and Europe, are mesmerising.
Colin says: "It's wonderful that these incredible songs live on through this great show and I am thrilled to add another dimension by sharing my stories."
Global chanteuse Ros Loxton also shares the stage to perform classics especially written by the Bee Gees for female artists Celine Dion and Barbra Streisand.
The Best of the Bee Gees will traverse the country from July, kicking off at Hamer Hall Melbourne and Thebarton Theatre Adelaide in July, then Perth Concert Hall in September, QPAC Brisbane in October, The Star Gold Coast and Wrest Point Entertainment Centre in November and the State Theatre Sydney in December.
Concert details:
Sunday 23 July 7pm Hamer Hall Arts Centre MELBOURNE. Tickets: artscentremelbourne.com.au, ticketek.com.au & 1300 182 183
Thursday 26 October 8pm QPAC Concert Hall BRISBANE. Tickets: 136 246 & qpac.com.au
Saturday 18 November 8pm The Star GOLD COAST. Tickets: Thestargoldcoast.com.au & Ticketek.com.au
Saturday 25 November 8pm Wrest Point Entertainment Centre HOBART. Tickets: On sale Monday 7 August 2023 Ticketmaster.com.au
Saturday 30 December 8pm State Theatre SYDNEY. Tickets: Ticketmaster.com.au 1300 139 588 & State Theatre Box Office between 9am-5pm.