Reflective, hopeful and symbolic. Three words 74-year-old Anastasia Bekos uses to describe her paintings as we sit down for our exclusive chat. One look at the vibrant blues and pinks splashed across her paintings, as well as the recurring themes of Greek village life and migration, and it's clear why.
Anastasia was born and raised in Astrakoi, Crete, with her three sisters and two brothers. In August 1966, she left Greece on the Patris and arrived at Station Pier, Port Melbourne in October that year. The journey was long and difficult, but Anastasia says she felt safe as she shared a cabin with a mother and her two children.
Later in the 1970's and after having her "two wonderful sons," Anastasia's interest in painting was piqued when she was given some art books on painting flowers and landscapes. From there, the self-taught artist, went on to complete three well-known art series titled, 'Rural Greece,' 'Migrant Boats,' and 'Early Life in Australia.'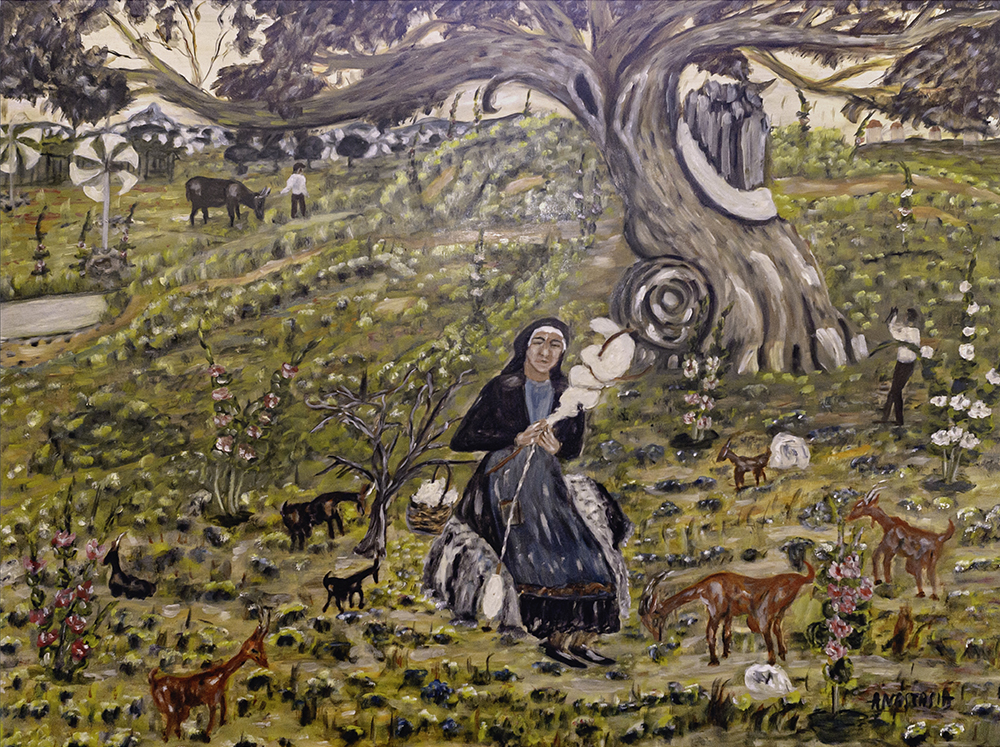 "I wanted to leave a legacy, for my sons, about the difficulties and rewards of the migrant experience," Anastasia tells The Greek Herald exclusively.
"The first series… I painted landscapes of the simple village life in Crete, working the olive and grape farms as a backdrop. From there came the migrant boat series to tell of the heartbreak of leaving Crete but the excitement of a better life in Australia.
"The third series centred around the early years in Melbourne… working in factories, raising children, foreign customs and languages surrounding us, realigning my Greek identity and trying to fit into this new country."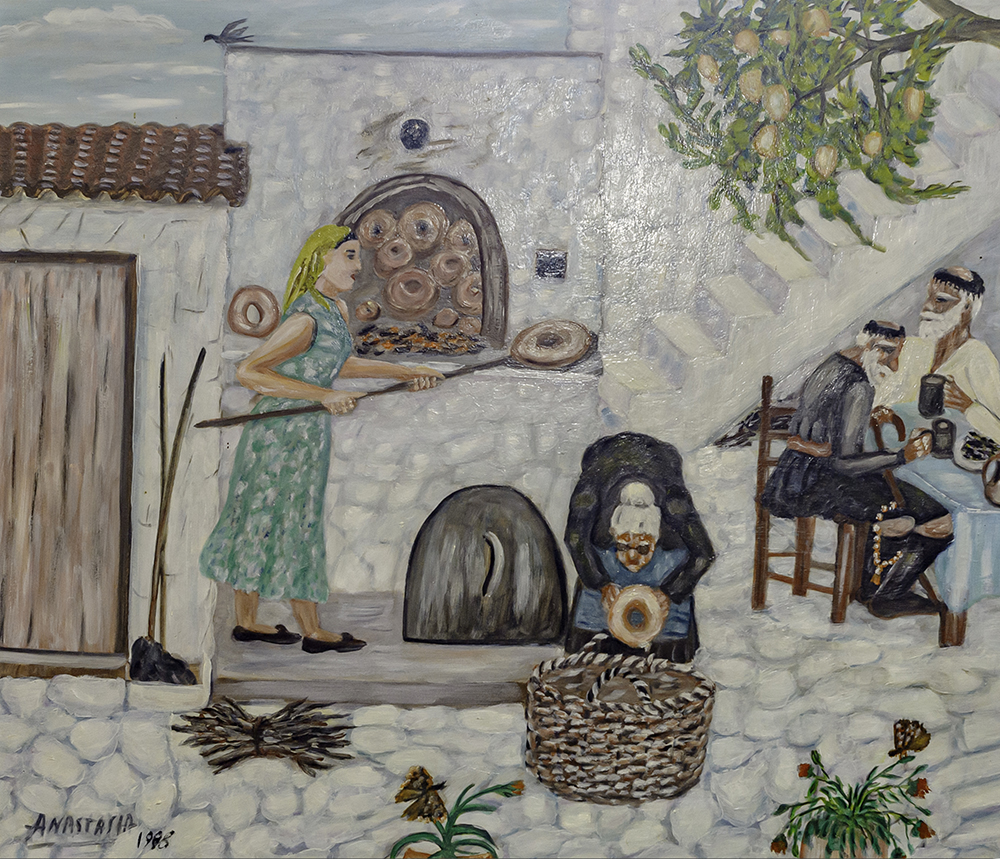 These artworks were so spectacular that the Maritime Museum in Sydney even purchased Anastasia's painting of the Patris to include in their exhibition on migration. Something Anastasia says she was "so thrilled" about as she wasn't always "taken seriously as an artist."
"I felt I wasn't taken seriously as an artist by my relatives and the Greek community in general. Art wasn't considered a real job that would provide for the family, it was seen as a hobby," Anastasia explains.
"It was only after having several exhibitions and selling paintings to the Australian community, that I felt I was taken seriously as an artist."
And to have the Museum recognise her Patris painting in particular was extra special for Anastasia, as it remains her favourite artwork to this day.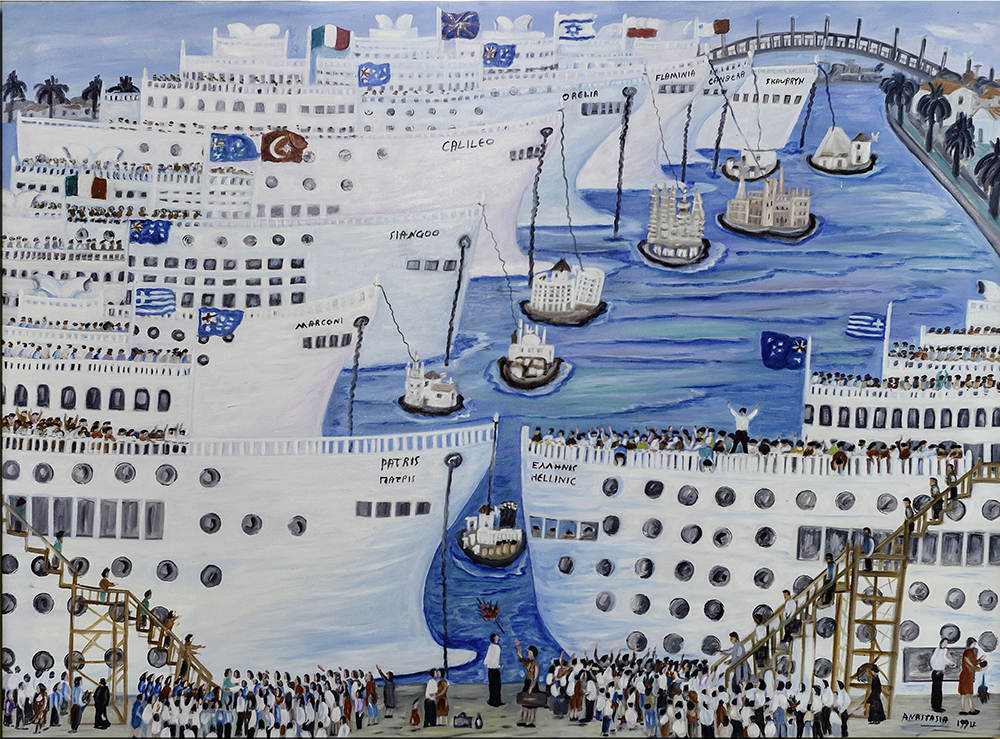 "My Patris boat painting really is my favourite as it symbolises a significant point in my life. Saying goodbye to my family and homeland and embracing new opportunities that didn't exist back home," she says.
"I can't control the interpretation of what others see in my paintings, but I can control what I create. I hope people understand the stories that I try to convey and perhaps they can see their own family history there too."
There's no doubt that Anastasia's paintings really do resonate with the thousands of other Greek migrants who left family behind to move to Australia all those years ago.