By Ilias Karagiannis.
In the second part to The Greek Herald's investigative special on the impact of COVID-19 on tourism in Greece, we spoke to the President of the Hellenic Tourism Organisation (EOT), Angela Gerekou.
From her very first day as President of the EOT, Ms Gerekou was called to face the unprecedented challenge of the pandemic. She entered unchartered waters as she had to try and maintain a continuous stream of visitors to Greece to save the tourism sector.
According to Ms Gerekou, Greece is cooperating with all countries to welcome visitors as soon as possible and Australia is a priority but ultimately, the decision for reinstating international travel lies with the Australian authorities. In saying that, she did add that there has been communication with airlines on the basis of a comprehensive plan to solve possible travel issues.
To find out more, here is the full interview:
This year's tourism season is special due to the pandemic. It seems that tourism will be the loser of the year, a fact that will also affect the Greek economy. What messages does EOT receive? Do you think it will be a lost season or is there some room for optimism?
Greece has proved that it has effectively dealt with the COVID-19 crisis and is a safe country that can welcome visitors for the summer of 2020. It is certainly a difficult international situation but our country does not need to start from scratch as the quality characteristics of Greek tourism are still fully applicable. Also, although Greece can normally receive visitors, this depends on the situation in the countries of the incoming tourists. So for this reason, we are ready and we are moving forward by promoting our country as a perfect destination. We are optimistic and the losses that have arisen due to this unexpected international situation will certainly be significantly mitigated.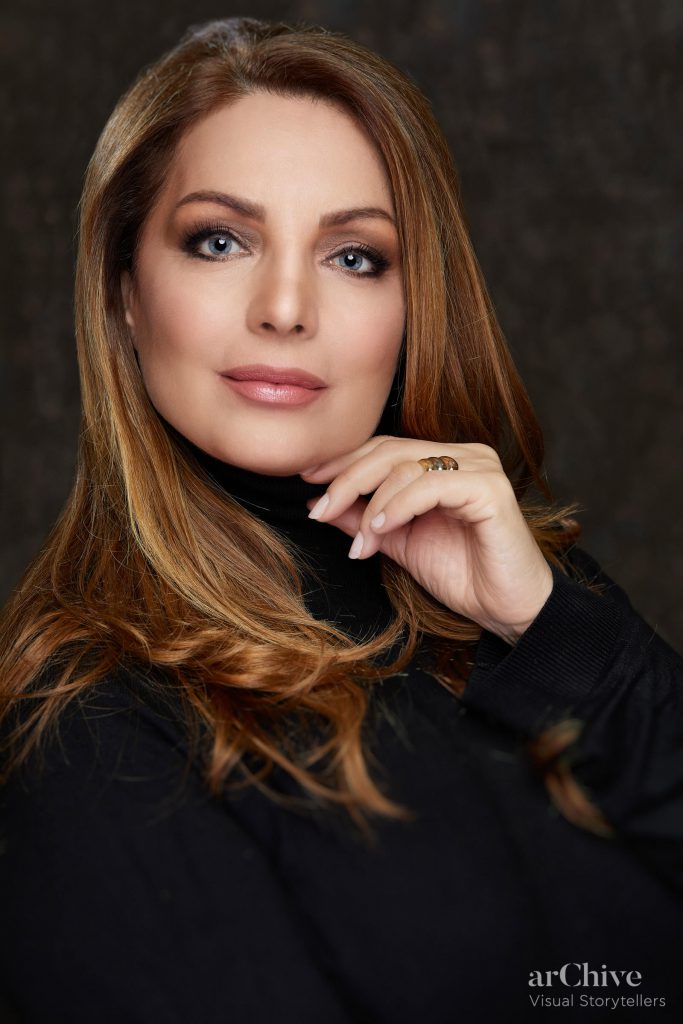 Greece has opened its borders to Australia but at the moment, this is impossible as Australia has not yet allowed international travel. Do you intend to provide a solution to this issue?
For us, Australia, according to the experts' recommendations, is one of the countries where priority is given to the influx of visitors and this is certainly a positive thing for the expatriates and for the people of this country as a whole. We, as a country, are cooperating with all countries so that as soon as they are ready, there is the immediate possibility of welcoming visitors, but the possibility of international travel is the sole responsibility of the Australian government.
Clearly, in the context of cooperation, we are communicating with airlines on the basis of a comprehensive plan so that there are as complete solutions as possible in terms of travel issues.
How will Greece be able to capitalise on its reputation as a "safe country" so that there are the maximum possible arrivals in the country? What role will the EOT play in this?
During the process of promoting Greece as a tourist destination, EOT has chosen to highlight the values ​​of Greek tourism in combination with the health safety in the context of dealing with the pandemic. In recent months and until today, Greece has had a successful response to this unprecedented international crisis and has indeed received international praise. However, this means that this positive climate can be translated into a high number of international arrivals only if the pattern offered by Greek tourism is properly displayed.
That is why we are immediately releasing press releases in the international media and digital platforms, composing a comprehensive promotion campaign that highlights the important points of our country's effort. Our promotional plan includes media releases with an emphasis on the internet, as well as a strong presence when looking for a vacation. That is why we choose to promote large and important media that have a strong position in the international market.
Will there perhaps be an effort to stimulate domestic tourism in Greece and what are the steps to achieve this goal?
During this difficult time, domestic tourism is indeed an important part of the tourism market, which is why there are relevant initiatives to support it financially. The funds of Social Tourism are being strengthened, while for the first time, the Tourism Program for All has been established, in order to strengthen the domestic demand. Our planning for 2020 promotes the development of domestic tourism more than in other years, but this does not mean that we do not aim for the maximum possible result of international arrivals. In this difficult time for international travel, domestic demand can give a boost to the economy and in combination with international arrivals at the end of 2020, we will have a complete picture.
Many industries in Greece want to change the production model. Tourism contributes up to 25 percent to GDP. It is proposed to reduce this percentage and give funding and direction to other sectors so there is no dependence. Is this a possibility?
Tourism has always had a significant share in the economy of modern Greece, and in the decade of the economic crisis from 2010 onwards it gave significant breaths and a real boost to domestic GDP. However, this does not mean that the Greek state has directed large sums of money to this sector, but rather has helped it by establishing and improving the institutional framework and regulatory rules for the operation of tourism services. Clearly, there has been financial aid over time and private investment financing instruments based on European funds, but it is mainly private initiative that is driving Greek tourism. That is why the EOT, in particular, is here to enhance the country's international image through promotion and, at the same time, to improve the regulatory framework for tourism activities.
Finally, tell us a few words about the Greeks of Australia and the Australians and how they can be integrated into the tourist planning of Greece?
In 2019, we had about 130,000 air arrivals from Australia according to official figures from Athens Airport, an extremely significant number considering the distance between the two countries. Australian expatriates, as well as nationals of the country as a whole, are a target market for Greek tourism due to the bonds of friendship between the two countries. As there is currently no EOT Office in Australia, this does not mean that the process of attracting visitors is absent in our planning. As we include relevant actions in our planning, we are open to proposals that can contribute in this direction and certainly Greece is here to welcome the Greeks of Australia again.